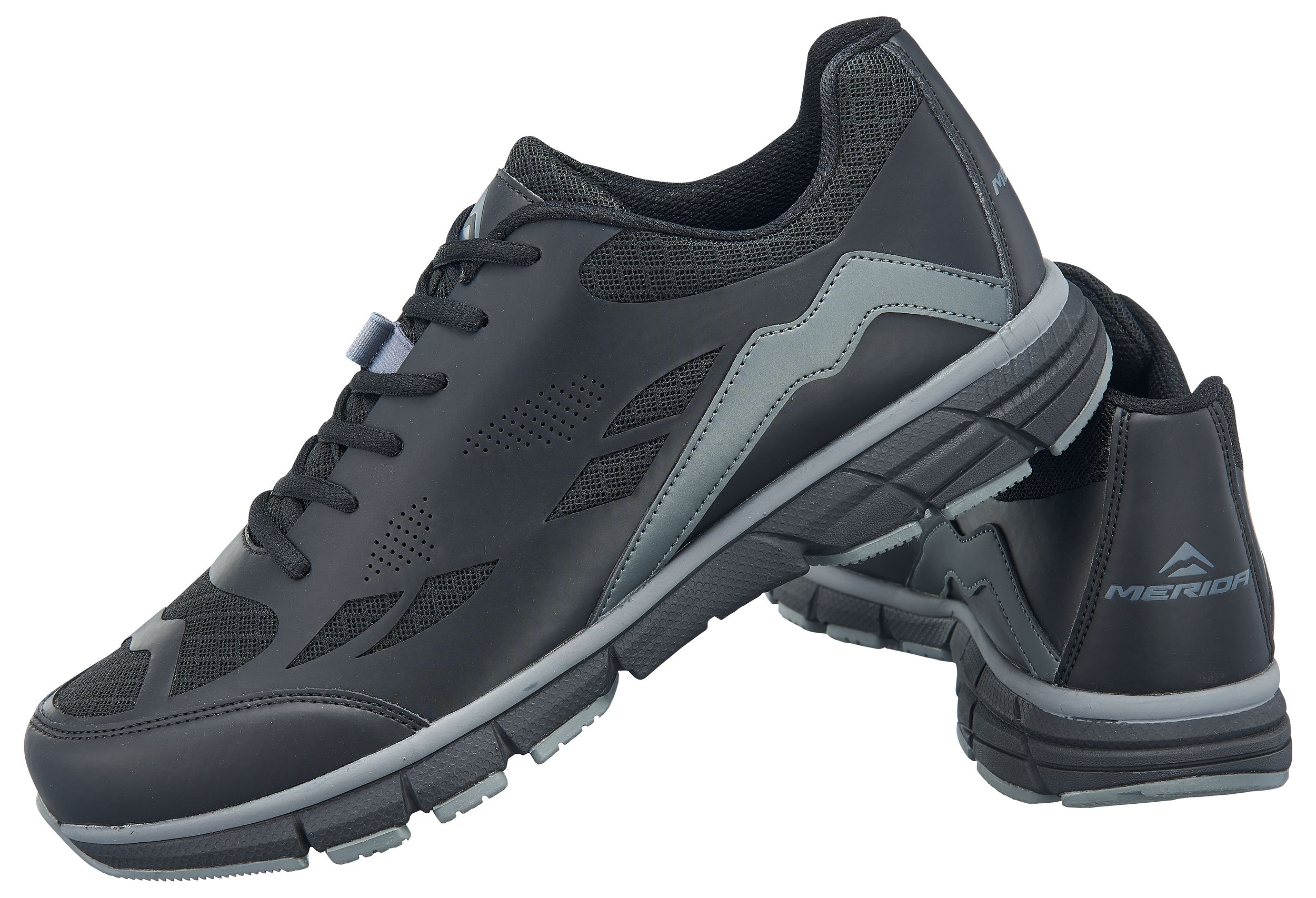 COMP TR Shoe Fitness/ Event
Black/Grey
No need to bring an extra pair of shoes with you to the gym or for a quick errand.
The Energy offers you the best of both worlds, so you can transition with ease between activities without any hassle. It delivers great pedaling performance during your ride and walking comfort for when you find yourself off the saddle.
Breathable synthetic leather and mesh uppers improve ventilation and control moisture. The classic lacing closure provides a secure adjustable fit and keeps your feet aligned through every pedal rotation. A lace keeper prevents drivetrain interference.
The active outsole offers the perfect balance of weight and stability. The reinforced nylon inner plate enhances pedaling efficiency, while the EVA midsole and rubber tread increase walking comfort off the saddle. Thanks to the hidden cleat design, there is no noise or contact when you walk, allowing you to wear your cleats all day!
| | | | | | | | | | | |
| --- | --- | --- | --- | --- | --- | --- | --- | --- | --- | --- |
| Item-No. | 2281012957 | 2281012968 | 2281012979 | 2281012980 | 2281012991 | 2281013000 | 2281013011 | 2281013022 | 2281013033 | 2281013044 |
| Size | 38 | 39 | 40 | 41 | 42 | 43 | 44 | 45 | 46 | 47 |
| Weight | 840 g | 840 g | 840 g | 840 g | 840 g | 840 g | 840 g | 840 g | 840 g | 840 g |