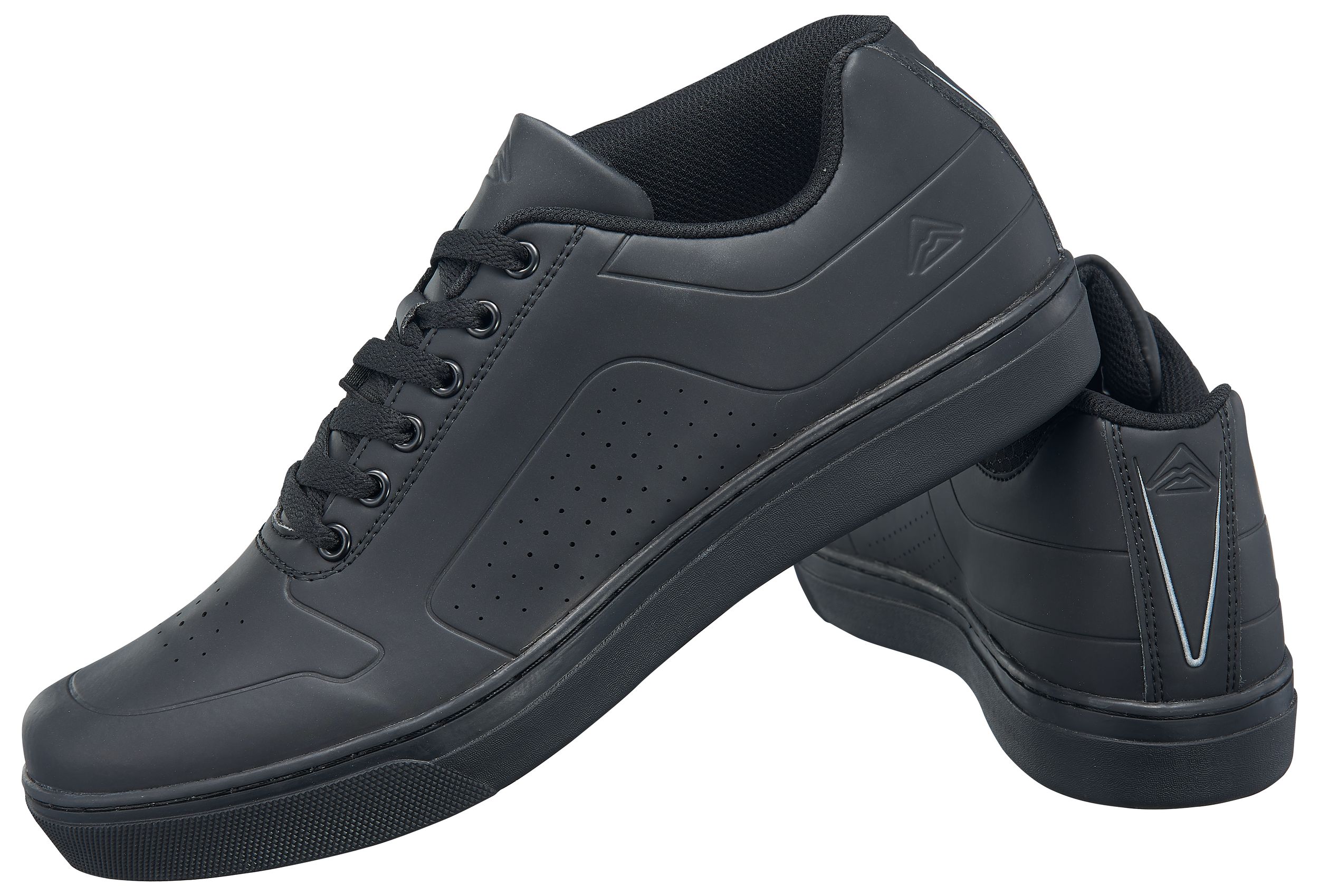 TEAM FR Shoe MTB
Black
Push yourself to the limit. The AFX-Pro delivers trail-worthy grip & protection, with a design ready to challenge the aggressive rider within you.
We developed this design to shield incoming impact from any terrain. We took the classic flat shoe style design and added layers of protection to the toe box, heel and exterior of the shoe for maximum impact resistance.
And, we didn't stop there! We also raised the ankle cuff for additional protection from drive train interference. All together, the AFX-Pro delivers a more confident and safe riding experience in rugged technical terrain. The AFS outsole uses our STKgrip™ rubber compound to get even stickier. Its special sole design and tread pattern securely hold your foot on the pedal, but still allow release for the ultimate control during quick maneuvers.
| | | | | | | | | | | |
| --- | --- | --- | --- | --- | --- | --- | --- | --- | --- | --- |
| Item-No. | 2281012753 | 2281012764 | 2281012775 | 2281012786 | 2281012797 | 2281012805 | 2281012816 | 2281012827 | 2281012838 | 2281012849 |
| Size | 38 | 39 | 40 | 41 | 42 | 43 | 44 | 45 | 46 | 47 |
| Weight | 900 g | 900 g | 900 g | 900 g | 900 g | 900 g | 900 g | 900 g | 900 g | 900 g |