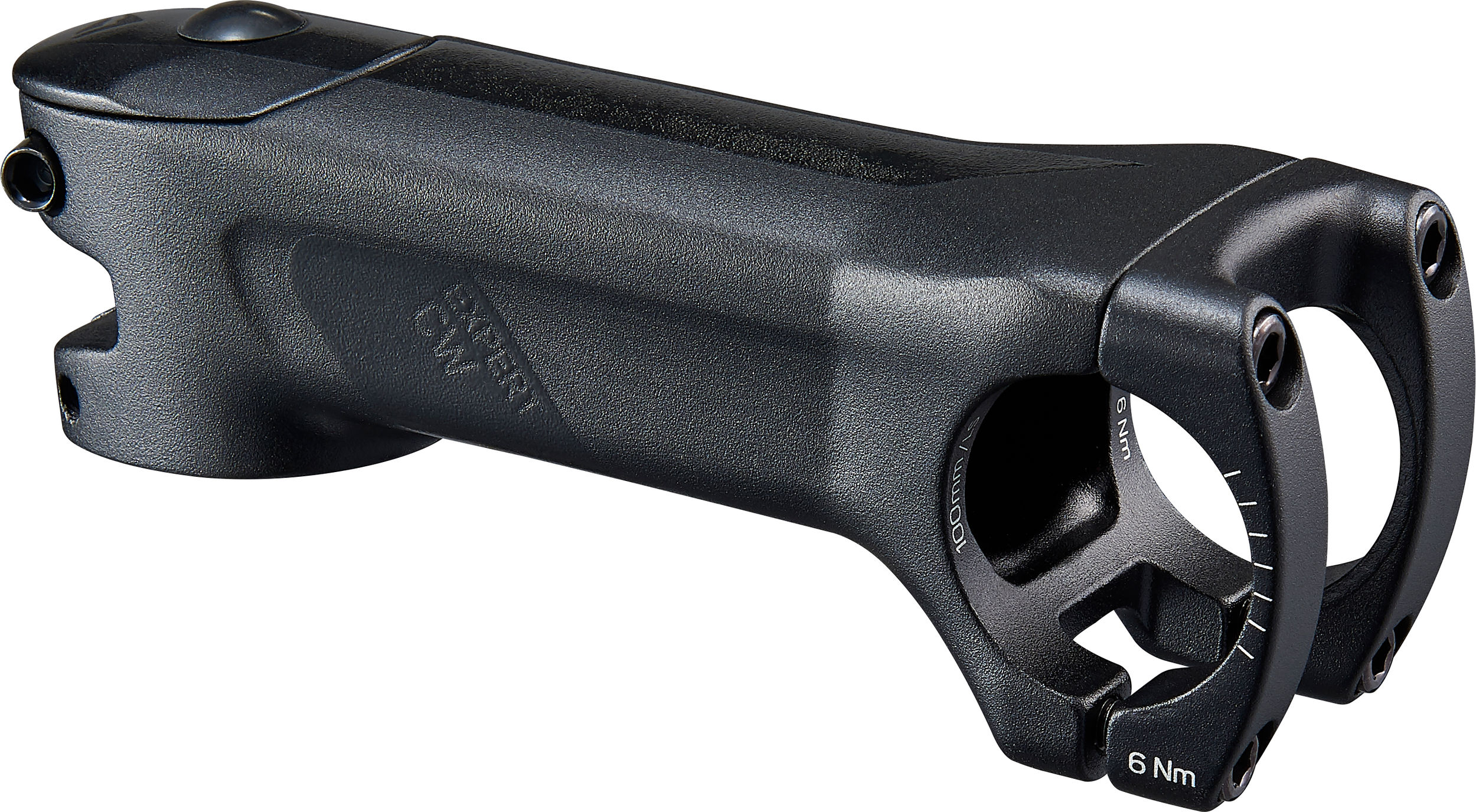 MERIDA EXPERT CW Negativ
Black, shiny black
A lightweight alloy stem for the road.
Designed to cut through the air, the MERIDA EXPERT CW is a lightweight and great value stem that won't slow you down.
Made from lightweight aluminium, the EXPERT CW weighs just 154 g (100 mm) and is available in 5 sizes from 80 mm to 120 mm. All versions have a -8° angle, a 31.8mm clamp diameter and fit 1 1/8" steerers. And, of course, like all of our stems it's served with simple-and-subtle black on black colours.
| | | | | | |
| --- | --- | --- | --- | --- | --- |
| Item-No. | 2052147977 | 2052147988 | 2052147999 | 2052148008 | 2052148019 |
| Diameter | 31.8 mm | 31.8 mm | 31.8 mm | 31.8 mm | 31.8 mm |
| Diameter 2 | 28.6 mm / 1 1/8" | 28.6 mm / 1 1/8" | 28.6 mm / 1 1/8" | 28.6 mm / 1 1/8" | 28.6 mm / 1 1/8" |
| Length | 80 mm | 90 mm | 100 mm | 110 mm | 120 mm |
| Angle | -8° | -8° | -8° | -8° | -8° |
| Weight | 154 g (100 mm) | 154 g (100 mm) | 154 g (100 mm) | 154 g (100 mm) | 154 g (100 mm) |
| Material | AL 6061 | AL 6061 | AL 6061 | AL 6061 | AL 6061 |