frame size
XS, S, M, L, XL
color
MATT-METALLIC BLACK (LITE BLUE)
brake lever
Shimano Ultegra disc
handlebar
MERIDA Expert GR
31.8mm diameter
-5° stem angle
derailleur (f)
Shimano Ultegra
shifters
Shimano Ultegra disc
30.9mm diameter
0mm setback
Carbon
bottom bracket
Shimano Pressfit BB71
100x12mm width front hub
142x12mm width rear hub
19mm inner width
22mm height
Centerlock
weighed at frame size M (w/o pedals)
| | | | | | |
| --- | --- | --- | --- | --- | --- |
| Frame Size | XS | S | M | L | XL |
| Tyre Sizes | 28" | 28" | 28" | 28" | 28" |
| ST seat tube [mm] | 440 | 470 | 500 | 530 | 560 |
| TT top tube [mm] | 548 | 554 | 579 | 600 | 620 |
| CS chain stay length [mm] | 430 | 430 | 430 | 430 | 430 |
| HTA head tube angle [°] | 71 | 71 | 71 | 71 | 71 |
| STA seat tube angle [°] | 74 | 74 | 74 | 74 | 74 |
| BD bottom bracked drop [mm] | 75 | 75 | 75 | 75 | 75 |
| HT head tube [mm] | 160 | 180 | 200 | 220 | 240 |
| FL fork length [mm] | 397 | 397 | 397 | 397 | 397 |
| R reach [mm] | 380 | 380 | 400 | 415 | 430 |
| S stack [mm] | 587 | 606 | 625 | 644 | 663 |
| WB wheel base [mm] | 1027 | 1034 | 1060 | 1082 | 1103 |
| SH stand over height [mm] | 716 | 744 | 772 | 799 | 826 |
| | | | | | |
| --- | --- | --- | --- | --- | --- |
| No. | Item-No. | Name | Info | Pieces | Torque NM |
| 1 | A2300000227 | SCREW | M3x0.5 L10mm | 1 | 3~4 |
| 2 | A2300000226 | SCREW | M3x0.5 L16mm | 1 | 3~4 |
| 3 | A2302000018 | NUT | for rear axle M12x1,5 | 1 | |
| 4 | A2311000062 | RD-HANGER | DH - 054 for ROAD-RD | 1 | |
| 5 | A2240000010 | CABLE GUIDE | for FD | 1 | |
| 6 | A2298000093 | SCREW | M4x0.7 L6mm | 1 | 3~4 |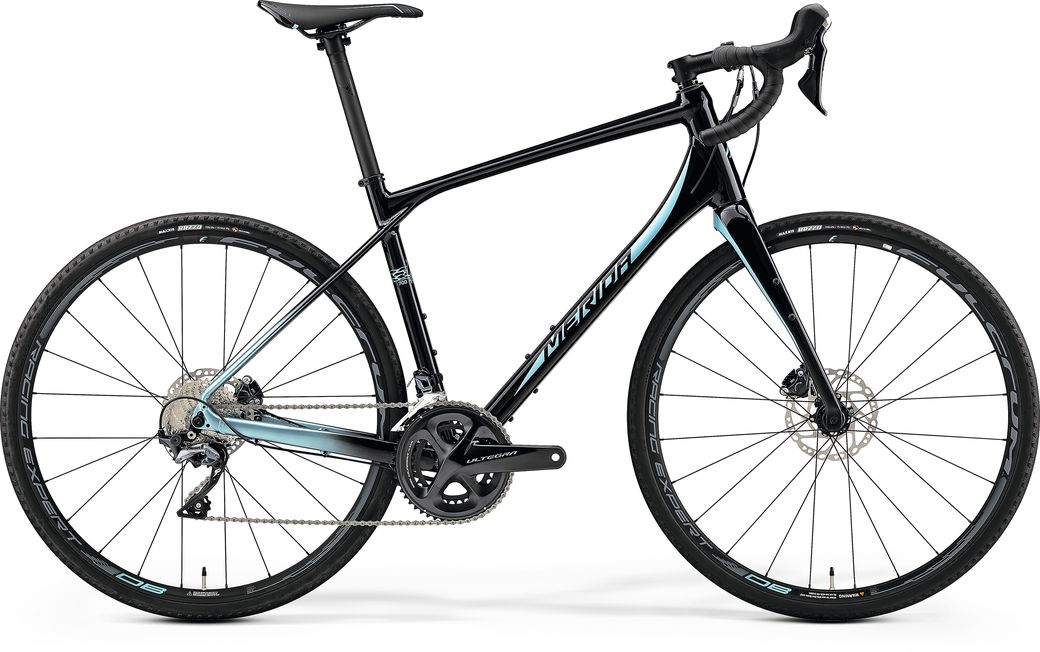 Lightweight 6066 triple butted and hydroformed aluminium frame with upright gravel geometry for stable but nimble handling. Featuring internal cable routing and BB86 bottom bracket.
In line with the design ethos of versatility and go anywhere, the SILEX is available with a wide range of luggage and accessory options, including frame bags and big saddle packs. The frame features fender mounts on the rear triangle as well as on the fork, transferring the SILEX quickly and easily into a fast training bike for the winter or a versatile commuting and touring bike.
The majority of SILEX models are fitted with 1x drivetrains for simplicity, resulting in weight reduction and fewer moving parts. A 1x can deliver 98 % of the gear range of a 50-34 compact chainset with an 11-32 road set up.
Featuring 12 mm bolt through axles for maximum frame stiffness, making wheel alignment much easier when refitting. The flat mount rear brake is mounted on the chainstay for better dissipation of braking forces and protecting it from damage in the rear triangle. Disc cooler technology draws heat away through CNC-milled cooling fins, particularly important when you are fully loaded.
As standard, the SILEX comes with 700x35C tyres but can accommodate up to 700x42C (road profile). It's even possible to use 650B wheels and go up to 50 mm wide road profile tyres on the carbon and up to 42 mm on the aluminium bikes.
To put the SILEX on the perfect tyre, we have collaborated with Maxxis to create the ideal 35c semi-slick tyre with side knobs for our all road bike. The tyre, which featuring Maxxis Silkworm technology and puncture protection, can be inflated to high pressure for fast road riding, or slightly deflated to benefit from the added traction provided by the side knobs on rougher surfaces.
Lightweight carbon or sophisticated aluminium frame options. Key differences, other than construction materials, are that the carbon frame has a lower weight and is equipped with an integrated seat post clamp to minimise turbulence at the top tube.