material: aluminium
700x50C (with fender) max. wheelsize
142x12mm axle standard
intube
max. 630 Wh
eSPRESSO L XS(43L)-S(47L)-M(51L)-L(55L)
Coil
63mm suspension travel
700x52C max wheelsize
headset
MERIDA CAP w/ wire gateway
material: aluminium
660mm width
15mm rise
material: aluminium
31.8mm diameter
adjustable
90 mm-XS/S/M, 110 mm-L/XL
shifters
Shimano SW-E6010-R
material: aluminium
34.9mm diameter
0mm setback
chainguard
Sunnywheel SW-CG-173A
38 teeth
Shimano FC-E6100
100x9mm width front hub
32 spoke holes
Centerlock
135x9mm width rear hub
36 spoke holes
Centerlock
20mm inner width
material: aluminium
622-50
wire
reflecting line
622-50
wire
reflecting line
light front
Herrmans H-Black MR4 E
light rear
Spanninga Commuter Glow XE integrated in MERIDA MIK HD carrier
carrier
MERIDA MIK HD Carrier with Spring clip & Spanninga rear light
fender
Sunnywheel SW-FA311-60E1 (MSB)
kickstand
Massload CL-KA98
frame lock
Abus 5650 LH-3 lock
weighed with 700C wheels and at frame size S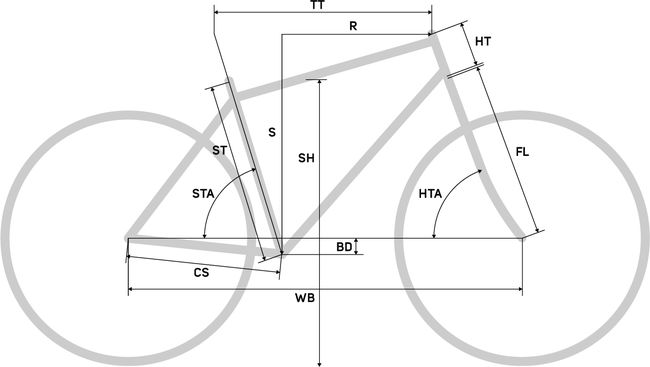 | | | | | |
| --- | --- | --- | --- | --- |
| Frame Size | XS | S | M | L |
| Tyre Sizes | 28" | 28" | 28" | 28" |
| ST seat tube [mm] | 430 | 470 | 510 | 550 |
| TT top tube [mm] | 580 | 590 | 600 | 620 |
| CS chain stay length [mm] | 478 | 478 | 478 | 478 |
| HTA head tube angle [°] | 69 | 69,5 | 69,5 | 70 |
| STA seat tube angle [°] | 75 | 74,5 | 74,5 | 74 |
| BD bottom bracked drop [mm] | 75 | 75 | 75 | 75 |
| HT head tube [mm] | 133 | 140 | 155 | 175 |
| FL fork length [mm] | 489 | 489 | 489 | 489 |
| R reach [mm] | 409 | 410 | 416 | 424 |
| S stack [mm] | 640 | 649 | 663 | 684 |
| WB wheel base [mm] | 1145 | 1144 | 1155 | 1164 |
| SH stand over height [mm] | 593 | 610 | 631 | 650 |
| | | | | | |
| --- | --- | --- | --- | --- | --- |
| No. | Item-No. | Name | Info | Pieces | Torque NM |
| 1 | A2311000093 | MOUNT | for hub gear; left side | 1 | |
| 2 | A2311000094 | MOUNT | for hub gear; rihgt side | 1 | |
| 3 | A2294000028 | WASHER | OD16mm ID8.1mm H1.5mm | 4 | |
| 4 | A2300000365 | SCREW | M8x0.75 L17mm | 4 | 12~14 |
| 5 | A2300000399 | BOLT | M8x0.75 L10mm | 4 | |
| 6 | A2300000468 | SCREW | M8x1.25 L18.5mm | 3 | 11~12 |
| 7 | A2300000469 | SCREW | M8x1.25 L23mm | 3 | 11~12 |
| 9 | A2298000144 | SCREW | M5x0.8 L10mm | 6 | 3~5 |
| 12 | A2161000127 | CABLE GUIDE | | 1 | |
| 13 | A2143000097 | BLIND PLUG | | 1 | |
| 13 | A2143000125 | BUTTON | ON-OFF; for SHIMANO batteries | 1 | |
| 14 | A2111000008 | CABLE GUIDE | | 2 | |
| 15 | A2161000118 | COVER | for battery | 1 | |
| 17 | A2143000129 | BLIND PLUG | for key opening | 1 | |
| 18 | A2258000079 | CABLE PLUG | for RD | 1 | |
| 19 | A2258000099 | CABLE PLUG | for rear brake and speed sensor | 1 | |
| 20 | A2300000228 | SCREW | M4x0.7 L14mm | 2 | 1.5~2 |
| 21 | A2258000127 | CABLE GUIDE | for right side | 1 | |
| 22 | A2258000128 | CABLE GUIDE | for left side | 1 | |
| 23 | A2143000076 | COVER | for carrier mount | 2 | |
| 24 | A2298000142 | SCREW | M6x1.0 L12mm | 2 | 6~8 |
| 25 | A2258000012 | CABLE GUIDE | for M5 fixation | 1 | |
| 26 | A2298000120 | SCREW | M5x0.8 L12mm | 1 | 3~5 |
| 27 | A2258000098 | CABLE GUIDE | for M4 fixation | 1 | |
| 28 | A2300000048 | SCREW | M4x0.7 L8mm | 1 | |
| 29 | A2143000122 | CABLE PLUG | for front light | 1 | |
| 30 | A2298000071 | SCREW | M5x0.8 L15mm with washer | 2 | 3~5 |
| 31 | A2191000150 | HEAD SET | MERIDA/VP-8155 (MH-P16/MH-P16) | 1 | |
| 31 | A2191000151 | HEAD SET | MERIDA/VP-8156 (MH-P16/MH-P16) | 1 | |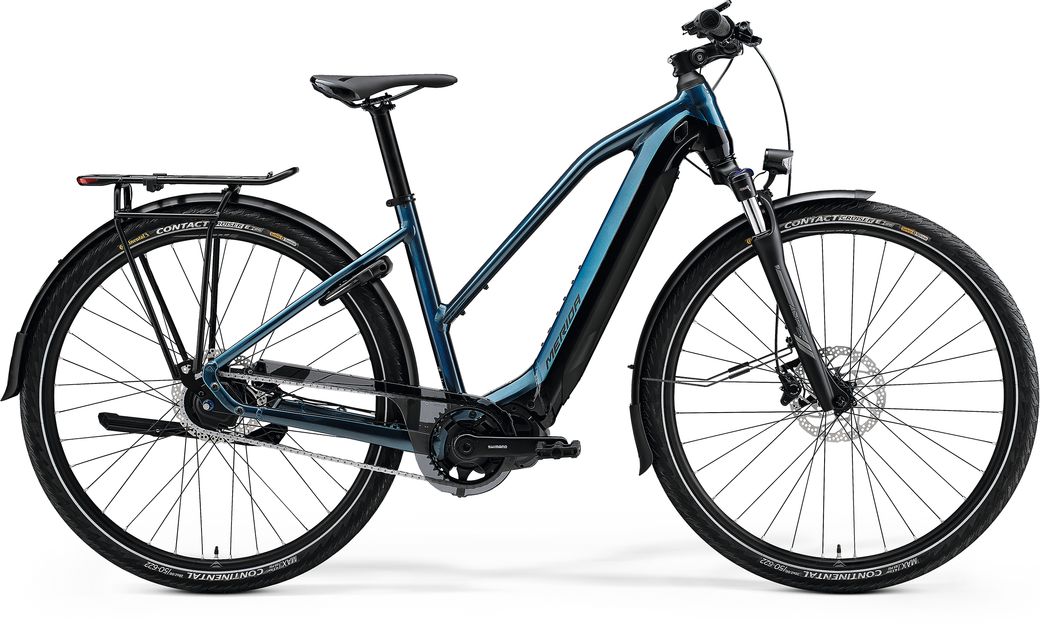 All models ride on fast-rolling 700c wheels, ideal for rides on roads, lanes and smooth tracks. We fit tyres with reflective sidewalls and puncture protection that will get you to your destination quickly and safely. However, our 'classic' eSPRESSO frames can also take 650B wheels if needed.
In our eSPRESSO range, you can choose between two frame options. The frame design with integrated battery technology, or the proven semi-integrated battery frame option, so that you can find the ideal bike for your preferences and your budget. Our integrated battery models come equipped with either the super-powerful EP8 or the more economical E6100 motor, while the semi-integrated battery models feature the entry-level E5000 power unit, giving you even more choice to select the perfect eSPRESSO for your needs.
All our eSPRESSO models come equipped with mudguards, lights, lock, rear rack and a kickstand, making them ready for anything from the moment you leave the store.
The MERIDA 'Energy Guard Twist' is a two-component battery cover, which offers easy and fast access to the battery while protecting it from outside impacts. The new twist-lock mechanism that is located at the top end of the battery cover allows tool-less locking and unlocking of the protective internal battery cover.
We feature internal cable routing on all models. Cables are routed through the frame, entering and exiting through smooth sockets. Only a clever system for our internal guiding and fixing guarantees reliable and rattle free routing, whilst the cables are protected from moisture and dirt and gives the bike a cleaner look.