12 mai 2023
ONE-SIXTY 6000 wins MBUK/Bikeradar Enduro Bike of the Year 2023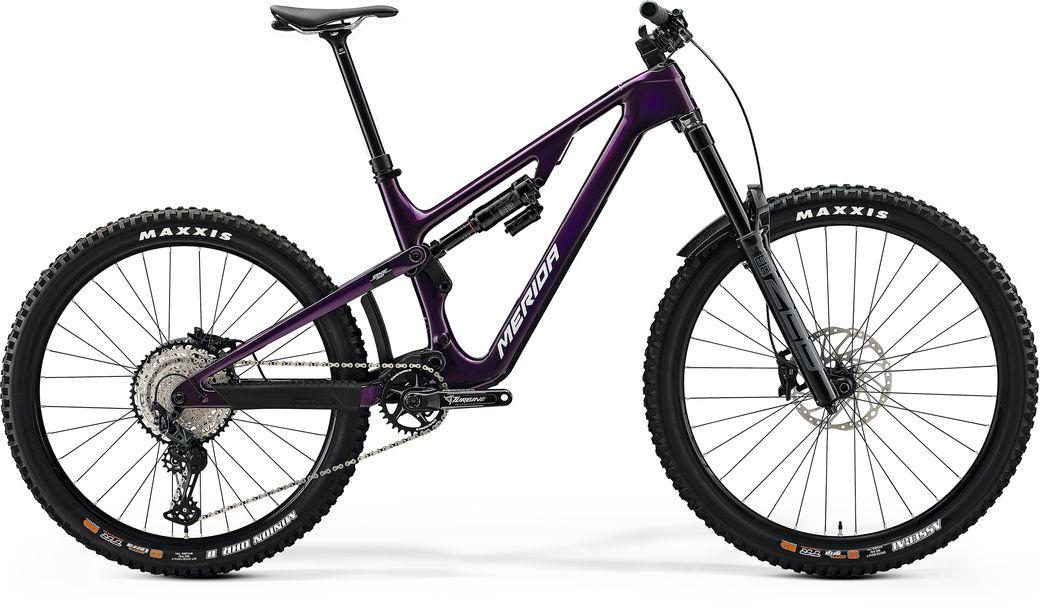 While the ONE-SIXTY has been exceptionally well received since launch, it has now gained its greatest award yet; being crowned Enduro Bike of the Year 2023 by MBUK and Bikeradar.
In a tough, months-long testing process, the ONE-SIXTY 6000 went up against enduro bikes from numerous brands and came out on top as the best of the bunch. While a closely fought affair, the numerous features, well thought-out design and quality build of the bike meant it edged out its rivals.
The test win is an excellent validation of the bike's bold new approach, introducing a number of different concepts to the MERIDA fold, including our progressive geometry and AGILOMETER sizing system, that allows rider to select the frame size that suits them best based on the handling they require, rather than being limited by fit, thanks to the TEAM TR dropper post, which can be adjusted from 30-230 mm travel to suit riders of every height.
The new geometry concept was praised for giving an excellent balance of climbing performance paired with descending prowess, thanks to the steep 79° seat angle. The review says that while its closest rivals "sport comfortable seated positions for climbing, neither feels as sprightly as the One-Sixty".
This theme was continued in the performance of the FAST kinematic suspension system, saying that when riding uphill, "you could be fooled into thinking you're pedalling a short-travel trail bike", while the low-maintenance flexstay design was also singled out as a positive.
Despite being a long travel bike, its manners on singletrack were also complimented: "Drive your weight down as you pump an undulation, or land on the backside of a jump, and it rockets forwards. This turn of speed is a little disconcerting at first, but get used to it and you can squeeze every ounce of speed from a trail without even turning the pedals."
Of course, a true enduro bike needs to excel on the descents and it's here that the ONE-SIXTY impressed once again. On steep and technical terrain, the testers said it "doesn't flinch when things get rowdy, but its more connected feel and stable geometry make you want to go even harder".
In summary, they said that: "it was the Merida's proportions, supportive suspension and electrifying ride feel that finally clinched it for us. The fun we had riding some of the gnarliest trails around Dolceaqua, skimming over jagged rocks and drifting loose turns, meant it had to be the winner."
You can read the full review of the ONE-SIXTY 6000 here or head to Bikeradar for their full Bike of the Year coverage here.