12 mai 2023
ONE-FORTY 700 clinches the MBUK/Bikeradar Trail Bike of the Year title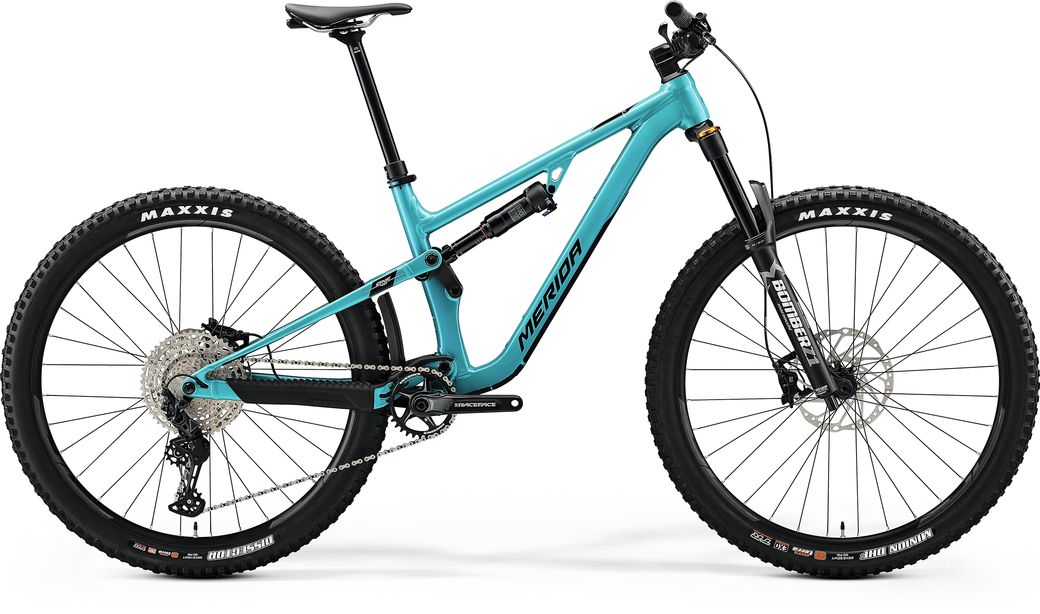 Despite being such a recent introduction, the new ONE-FORTY is rapidly becoming one of the most lauded bikes in MERIDA history, having now added to the trophy cabinet after being awarded the prestigious 2023 Trail Bike of the Year title by MBUK and Bikeradar.
This test pitches 32 bikes from world-renowned manufacturers against each other over a demanding, months-long test period, so it's a great pleasure to announce that the new ONE-FORTY topped the Trail category.
While undoubtedly a tough contest, our bike clinched the win convincingly, with the tester saying: "It didn't take long to award the overall win to the Merida One- Forty 700, though. A trail bike has to climb with the best and descend as well as anything (on less rough tracks, at least), and the One-Forty arguably does both better than any other bike here".
As this bike represents a new, bold direction for MERIDA mountain bikes in a number of areas, it's a validation of our new approach, which includes innovations in suspension design, geometry and sizing, as well as the introduction of numerous fresh features.
Coming in for praise in the test was our new progressive geometry approach. Indeed, the tester said that "the One-Forty has the most radical geometry on test" and that "with ample top tube length and a steep seat tube angle, there's plenty of space to move over the cranks to maximise grip".
This is in conjunction with the new AGILOMETER sizing concept, where frame low-standover heights combined with our unique TEAM TR dropper post mean that riders can choose the handling they want independently of height, choosing a long reach for stability or a shorter reach for agility, as noted by the reviewer: "If you're not a fan of long bikes, you can always size down. The 'mid' size's 480mm reach would put it right in with the other bikes here, and saddle height shouldn't be an issue because you can adjust the drop length of the own-brand dropper post from a tiny 30mm to a whopping 230mm".
This approach, combined with the new FAST kinematic suspension, paid dividends when climbing and on the way back down, with the tester saying "uphill, the Merida stood out as the class leader" and that "on descents, the Merida impresses, too. That long reach, moderately slack head angle, decent rubber and plush, burly fork are a great basis for downhill performance."
With the suspension having a size-tuned kinematic that allows each rider to get the best performance, rider confidence is boosted, something noted by the reviewer: "Find yourself on the edge of a steep chute, and you're in safe hands… it feels like you can drop into anything."
To read the full review of the ONE-FORTY 700 look here and you can head to Bikeradar for their full Bike of the Year coverage here.