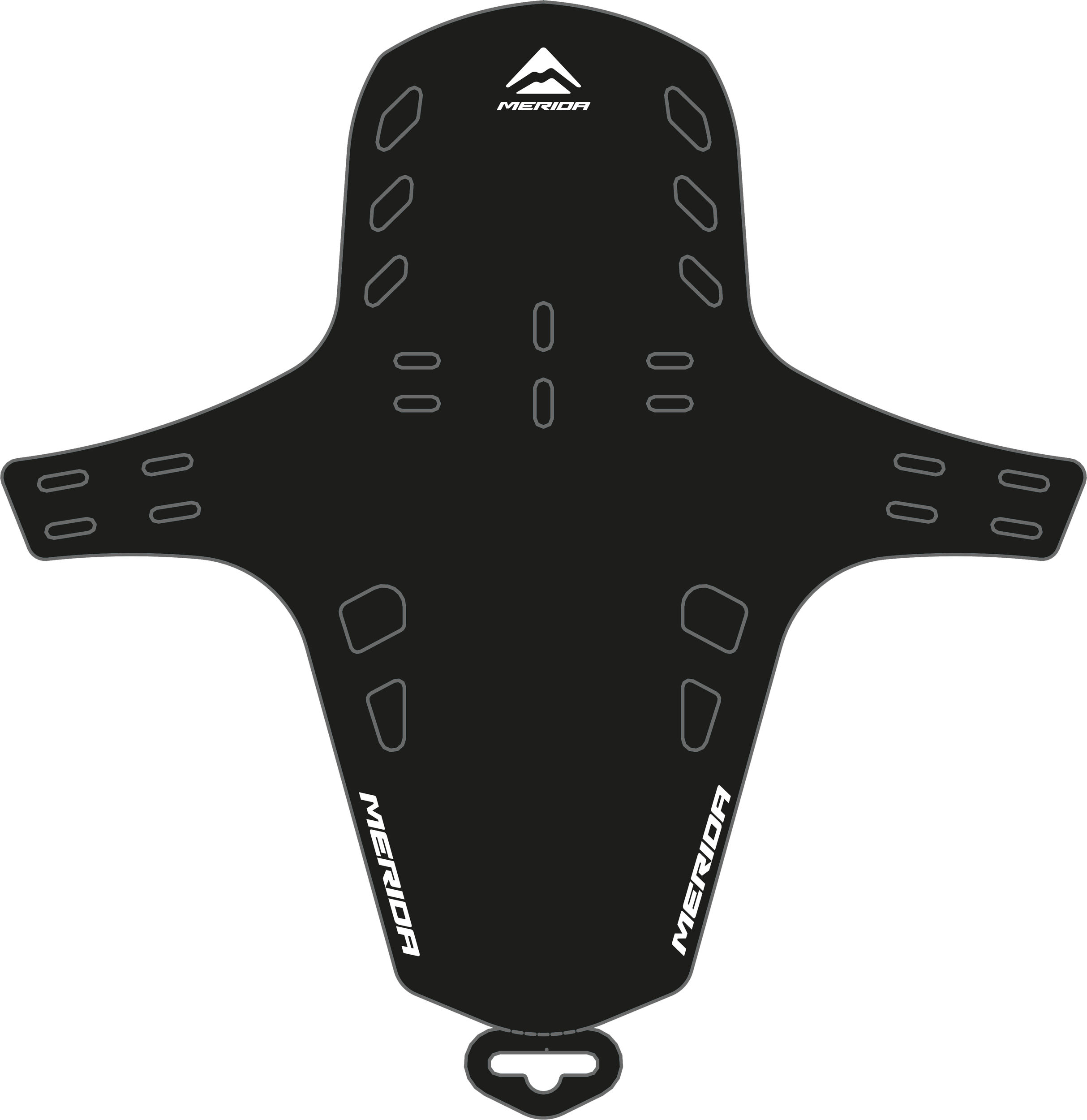 MUDGUARD MTB MTB fork
Black
For perfect vision on the trails. A lightweight and easy to fit mudguard that fits to your suspension fork.
The MERIDA MUDGUARD MTB mounts to the bridge of your suspension fork and provides protection against spray from your front wheel. It also protects your fork seals to help keep them in top condition. It's a must-have for riders of all levels and guarantees you'll ride safely in all weathers.
The MUDGUARD MTB fits almost every type of suspension fork and all wheel sizes and is installed and removed easily using cable-ties.
It is made from lightweight and flexible polypropylene and weighs just 28 g.