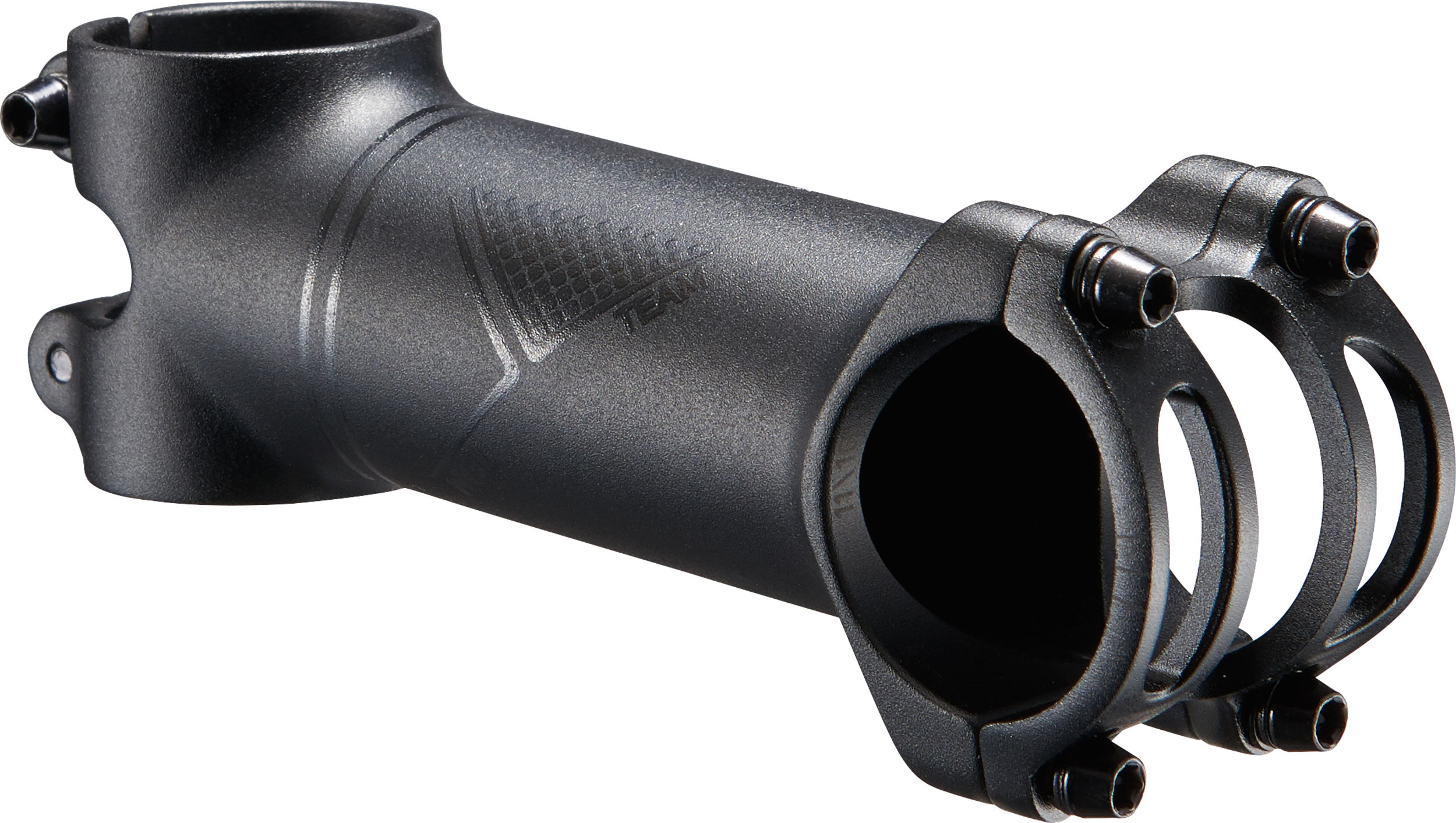 MERIDA TEAM SL Позитивний/Негативний
Black, shiny black
A super-light, 3D forged and flippable aluminium stem for XC and road.
Designed for speed, comfort and control, the MERIDA TEAM SL stem forms the perfect balance of weight and strength. A flippable design offers plenty of versatility to get your cockpit set up just right.
Made from super-lightweight aluminium, the TEAM SL weighs just 77 g (60 mm) and is available in 6 lengths from 60 mm to 110 mm. All versions have a 40 mm height, 31.8 mm clamp diameter and can be flipped to offer +/- 6° angle. Like all of our stems, it's served in a simple and subtle black colour scheme.
| | | | | | | |
| --- | --- | --- | --- | --- | --- | --- |
| Артикул | 2052144015 | 2052144026 | 2052144037 | 2052144048 | 2052144059 | 2052144060 |
| Angle | +/- 6° | +/- 6° | +/- 6° | +/- 6° | +/- 6° | +/- 6° |
| Вага | 77 g | 79 g | 83 g | 88 g | 90 g | 97 g |
| Довжина | 60 mm | 70 mm | 80 mm | 90 mm | 100 mm | 110 mm |
| Висота | 40 mm | 40 mm | 40 mm | 40 mm | 40 mm | 40 mm |
| Діаметр | 31.8 mm | 31.8 mm | 31.8 mm | 31.8 mm | 31.8 mm | 31.8 mm |
| Діаметр 2 | 28.6 mm / 1 1/8" | 28.6 mm / 1 1/8" | 28.6 mm / 1 1/8" | 28.6 mm / 1 1/8" | 28.6 mm / 1 1/8" | 28.6 mm / 1 1/8" |
| Матеріал | Super light weight Alloy | Super light weight Alloy | Super light weight Alloy | Super light weight Alloy | Super light weight Alloy | Super light weight Alloy |