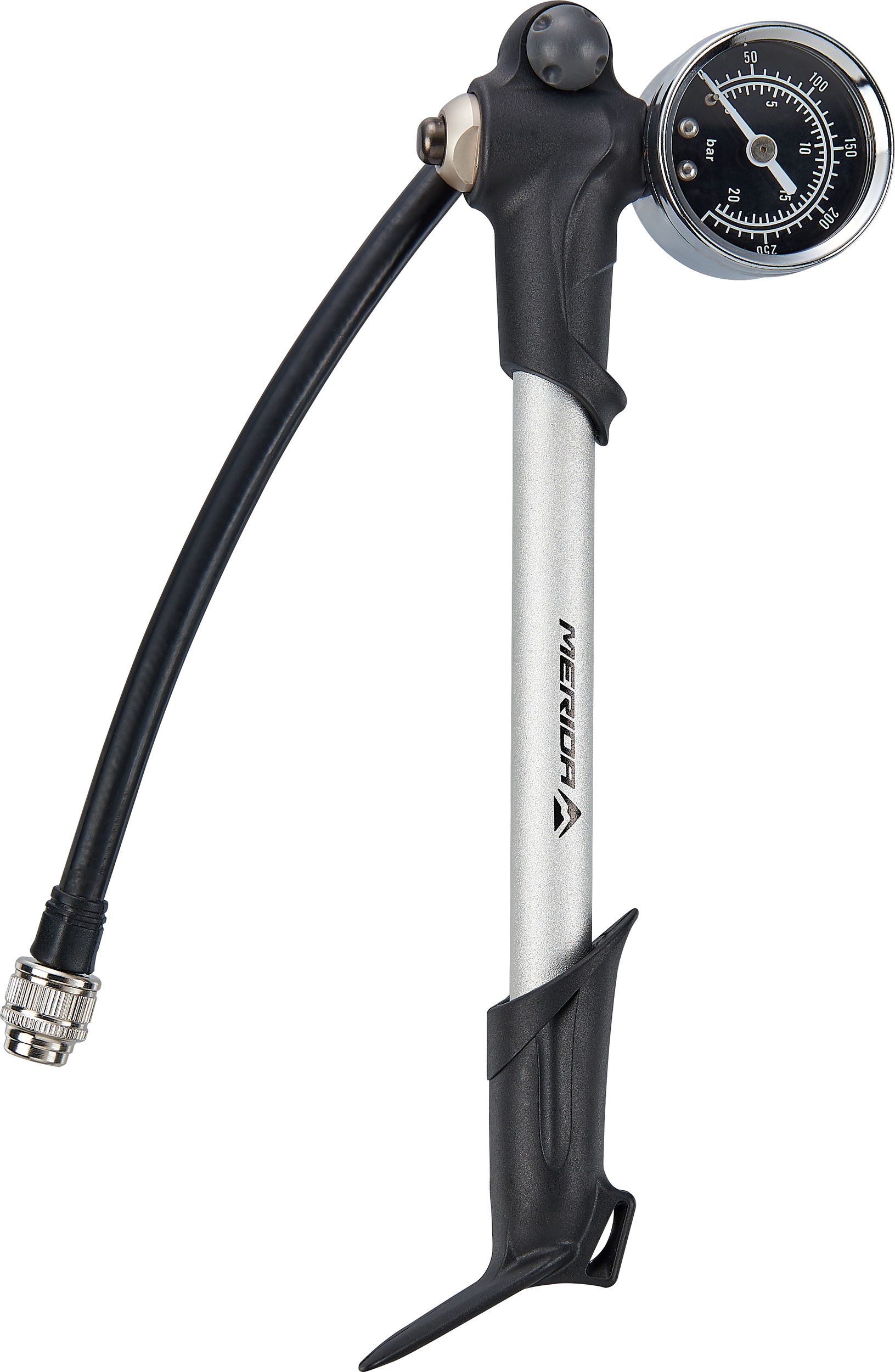 SHOCK Hand
Silver, black
An accurate, easy to use shock pump for setting up your suspension.
The MERIDA SHOCK PUMP is a must-have for anyone with air sprung suspension forks or shocks. It works up to a max pressure of 300 psi/21 bar and is made from a lightweight aluminium body and plastic handle. A non-scratch hose makes pumping a breeze and the accurate dial ensures you'll always be spot on. An air-release button is provided to help with fine tuning, releasing 3 psi/0.2 bar per push.
The SHOCK PUMP's hose folds neatly down and clips into the handle to keep your tool box tidy.