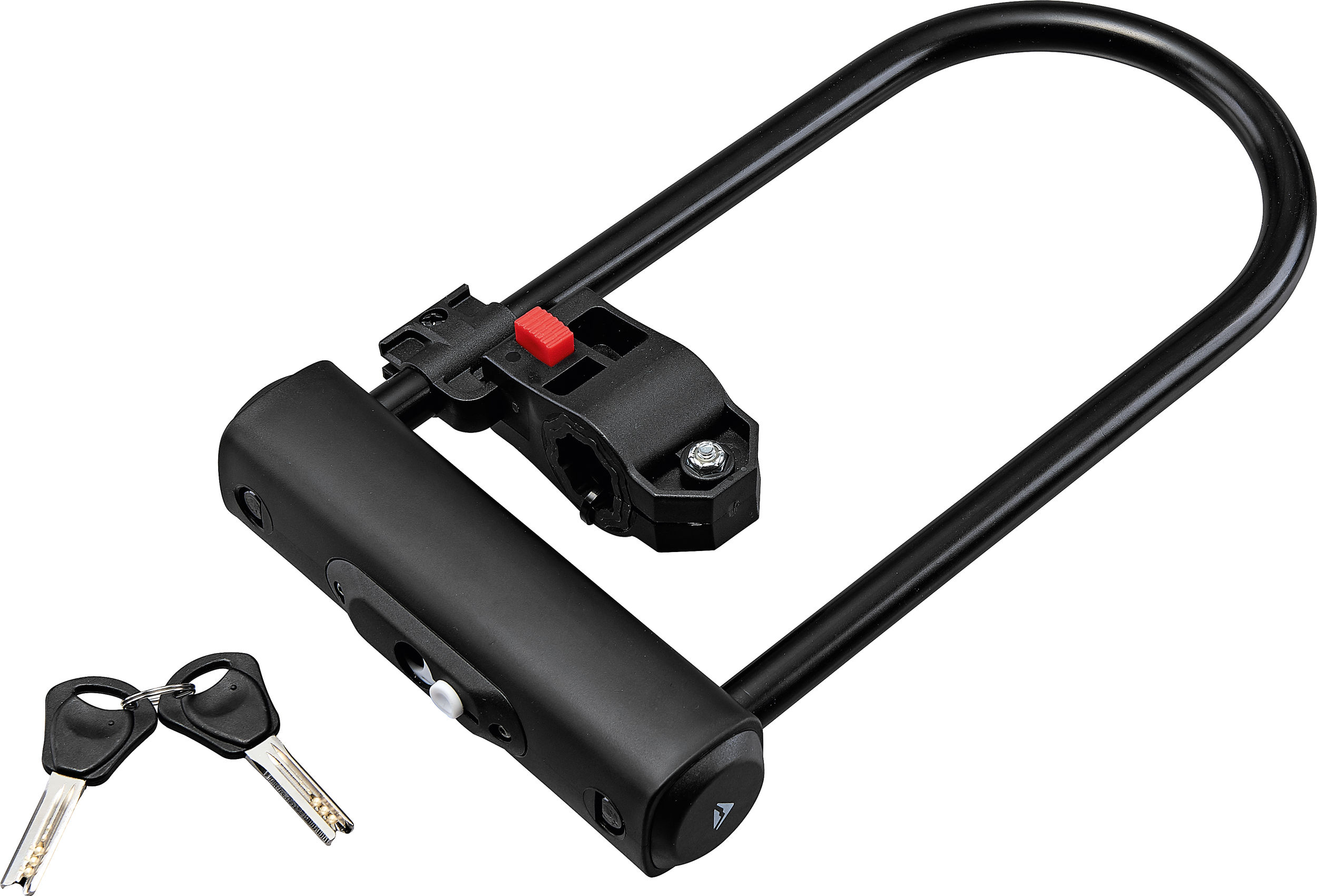 LONG U-Lock
Black, white
A long and secure U-Lock to keep your bike safe at home or out and about.
The MERIDA U-LOCK LONG is a 23 cm long U-stye lock that is designed to fit through your bike and around an immovable object. The U shape allows easy locking of your back-wheel and frame and, once secure, offers thieves little room to work with. At 1.25 kg, the U-LOCK LONG is light enough to attach to your frame (bracket supplied) or carry in a bag so you'll never need to leave your bike vulnerable to theft.
The lock is made from a combination of tough, reliable, weather-resistant materials and has a handy sliding mechanism to protect the keyhole against moisture. It comes supplied with two keys.
| | |
| --- | --- |
| Item-No. | 2134002491 |
| Diameter | 15 mm |
| Height | 11 cm |
| Length | 23 cm |
| Weight | 1.25 kg |
| Material | zinc alloy, ABS, PVC, Steel, BRASS, PP |