material: carbon
700x35C max./ 700x32C (with fender) max. wheelsize
100x12/ 142x12mm axle standard
BB86 bottom bracket standard
frame size
XXS, XS, S, M, L, XL
material: carbon
700x35C max. wheelsize
brake lever
Shimano Ultegra
headset
MERIDA-8151 Semi integrated HS
material: aluminium
380mm(XXS) , 400mm (XS-S) , 420mm (M-L) , 440mm (L-XL)
31.8mm diameter
material: aluminium
-8° stem angle
80 mm-XXS, 90 mm-XS, 100 mm-S/M, 110 mm-L, 120 mm-XL
derailleur (f)
Shimano Ultegra Di2
shifters
Shimano Ultegra disc Di2
27.2mm diameter
15mm setback
Carbon
50-34 teeth
165mm-XXS, 170 mm-XS/S, 172.5 mm-M, 175 mm-L/XL
crank
165mm-XXS, 170 mm-XS/S, 172.5 mm-M, 175 mm-L/XL
bottom bracket
SM-BB72-41B, Pressfit 86.5
100x12mm width front hub
142x12mm width rear hub
18mm inner width
23mm height
Centerlock
material: aluminium
Tubeless ready (tubeless tape included, valves not included)
including removable lever
6/4mm allen key
weighed with 700C wheels and at frame size M, without pedals
| | | | | | | |
| --- | --- | --- | --- | --- | --- | --- |
| Frame Size | XXS | XS | S | M | L | XL |
| Tyre Sizes | 28" | 28" | 28" | 28" | 28" | 28" |
| ST seat tube [mm] | 440 | 470 | 490 | 510 | 530 | 560 |
| TT top tube [mm] | 515 | 524 | 538 | 553 | 568 | 583 |
| CS chain stay length [mm] | 418 | 418 | 418 | 418 | 418 | 418 |
| HTA head tube angle [°] | 70.5 | 71 | 72 | 73 | 73 | 73.5 |
| STA seat tube angle [°] | 74 | 74 | 74 | 73.5 | 73.5 | 73.5 |
| BD bottom bracked drop [mm] | 66 | 66 | 66 | 66 | 66 | 66 |
| HT head tube [mm] | 140 | 152 | 161 | 177 | 197 | 222 |
| FL fork length [mm] | 380 | 380 | 380 | 380 | 380 | 380 |
| R reach [mm] | 360 | 366 | 376 | 380 | 389 | 397 |
| S stack [mm] | 539 | 552 | 565 | 584 | 603 | 629 |
| WB wheel base [mm] | 992 | 997 | 1001 | 1001 | 1017 | 1026 |
| SH stand over height [mm] | 742 | 767 | 785 | 803 | 823 | 852 |
| | | | | | |
| --- | --- | --- | --- | --- | --- |
| No. | Item-No. | Name | Info | Pieces | Torque NM |
| 1 | 2347004698 | PLUG | | 1 | |
| 2 | 2247016960 | SEAT CLAMP | | 1 | |
| 3 | 2136001928 | FD MOUNT | | 1 | |
| 4 | 2300002354 | SCREW | | 2 | 5 |
| 5 | 2143003570 | CABLE GUIDE | FOR Di2 FD | 1 | |
| 6 | 2300013458 | SCREW | | 5 | 4 |
| 7 | 2322003256 | FRAME PROTECTION PLATE | | 1 | |
| 8 | 2143003882 | CABLE GUIDE | FOR Di2 RD | 1 | |
| 9 | 2143003376 | CABLE GUIDE | FOR MECHANICAL RD | 1 | |
| 10 | 2311005695 | DROPOUT | DH-068 (STANDARD RD) | 1 | |
| 11 | 2311005684 | DROPOUT | DH-067 (SHIMANO DIRECT MOUNT RD) | 1 | |
| 12 | 2300009458 | SCREW | | 1 | 3 |
| 13 | 2164001773 | DISC COOLER | | 1 | |
| 14 | 2030000310 | FENDER BRIDGE | | 1 | |
| 15 | 2164001762 | DISC COOLER | | 1 | |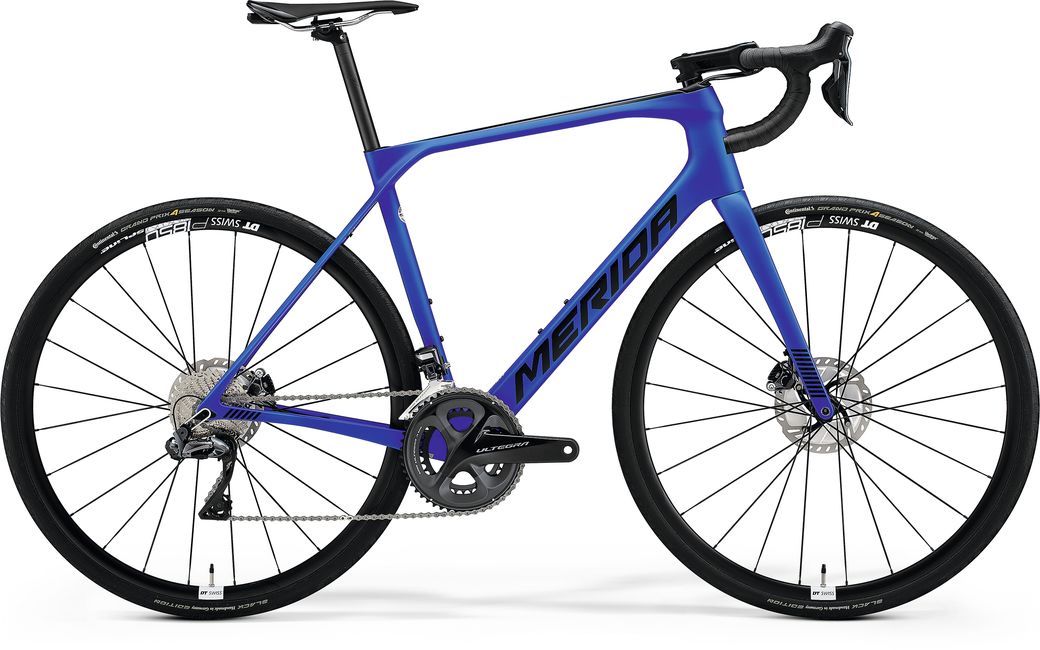 Underneath the saddle, we have fitted a small pouch which holds a basic multi-tool. So even if you leave the house without any additional tools, you always have the essential ones on board.
All control cables like gear and brake cable enter the frame through a specifically shaped headset cap, making the cables almost invisible while also keeping them out of harm's way.
All models are equipped with a full carbon tapered fork. Carbon has great vibration absorbing properties in addition to being lightweight, so ride quality is improved. The carbon tapered steerer provides great stiffness to the front end of the bike, delivering precise and confidence-inspiring handling.
All models are equipped with disc brakes, providing high-performance braking isolated from the weather and gritty conditions due to their location at the wheel's hub/centre. They feature flat mount brake standard for a neat and flush positioning of the brake caliper.
The 12 mm bolt through axles for greater wheel stiffness and precise disc alignment when replacing wheels. The custom axle lever is removable and has a 4 mm Allen key included, so, for example, stem and seat post clamps can be tightened and loosened.
All models have the ability to add mudguards, making them more versatile, particularly when used as a training or commuting bike. The removable seat stay bridge stays in place to securely hold the rear mudguard or gets removed for a cleaner look and improved mud clearance.