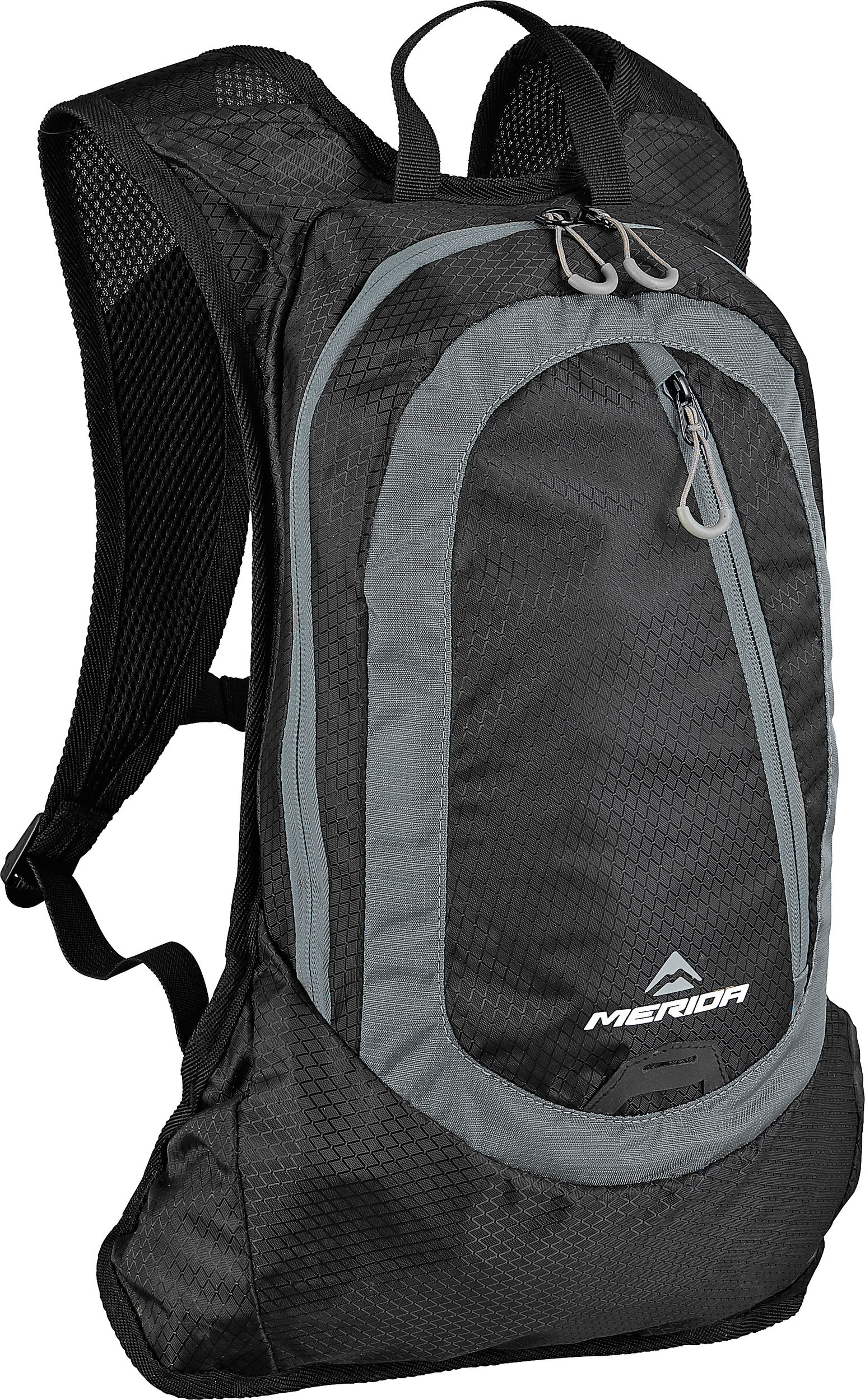 SEVEN SL II Backpack
Black, grey
A lightweight and comfortable pack that's designed for the roads and the trails.
With a 7 L capacity, the MERIDA BACKPACK SEVEN SL II is built for short rides where you only need the essentials. It has space for a hydration bladder (with left and right openings) and has an adjustable chest-strap with hose-holder and various zip fasteners and loops. It is made from lightweight and breathable material and comes with a mesh back to keep you comfortable when you're working hard. An internal tool-organiser ensures your gear will always be easy to access. The pack includes various reflective highlights and a mount for a light to help keep you safe.
The BACKPACK SEVEN SL II weighs 270 g and is available in 2 colours.