Rouler davantage et repousser les limites, voici comment définir le eONE-SIXTY 975, avec un cadre en aluminium de haute qualité couplé à une motorisation Shimano EP8 dont l'assistance se montre intuitive et puissante et à une batterie intégrée de 750 Wh de capacité. Ajoutez à cela une géométrie très équilibrée et des suspensions de qualité et vous obtenez une véritable machine même sur les sentiers les plus difficiles. Ceci signifie que vous pourrez continuer à prendre du plaisir lorsque d'autres seront à bout.
Le eONE-SIXTY est devenu le vélo le plus primé de l'histoire de MERIDA. Ce VTTAE a réussi à récolter une grande quantité d'avis très positifs, des victoires dans plusieurs tests ainsi que des récompenses reconnues dans l'industrie du cycle. Le media E-Mountainbike lui attribué la mention « BEST IN TEST » dans la catégorie «Meilleurs VTTAE 2021 », World of MTB lui a également décerné le prix « Best of 2021 » et FREERIDE a attribué au eONE-SIXTY 9000 l'excellente note de 9,5/10. Pour 2022, notre VTTAE d'Enduro en aluminium de qualité sera équipé du très performant moteur EP8 de Shimano ainsi que d'une batterie interne de 630 Wh ou de 750 Wh (modèle spécifique 775). Il se démarque par sa géométrie parfaitement équilibrée, associée à un cadre en aluminium robuste, une batterie parfaitement intégrée et un mix de taille de roues conçu pour combiner maniabilité, traction et capacité de franchissement. Le eONE-SIXTY est prêt à rouler sur tous les sentiers.
Châssis robuste en aluminium avec batterie intégrée de 750 Wh 
Motorisation Shimano EP8 
Roues de tailles différenciées et débattement de 160/150 mm 
Fourche Zeb et amortisseur RockShox 
Freins Shimano performants et transmission LinkGlide
Châssis vainqueur de plusieurs prix et tests
material: aluminium
150mm suspension travel
27.5x2.8" max. wheelsize
148x12mm axle standard
intube
Air
160mm suspension travel
Tapered
51mm fork offset
29x2.8" max wheelsize
Derailleur arrière
Shimano XT RDM8130 Shadow+ 11
Commande vitesse arr.
Shimano XT M8130
Commande vitesse av.
Shimano SL -MT500-IL
material: aluminium
35mm diameter
0° stem angle
GoPro & Supernova mount
40 mm
V-mount
incl. MERIDA minitool
30.9mm diameter
0mm setback
XS 100mm travel seatpost - S 125mm travel seatpost - M/L 150mm travel seatpost - XL 170mm travel seatpost
29mm inner width
material: aluminium
Tubeless ready (tubeless tape and valves not included)
29x2.5 "
fold
TR EXO+ 3C MaxxGrip
27.5x2.6 "
fold
3C EXO+ TR
Chambre à air
Front Lite-29x2.5-3.0, Rear Lite-27.5x2.5-3.0
110x15mm width front hub
32 spoke holes
Centerlock
148x12mm width rear hub, 36 spoke holes
Centerlock
StVZO
reverse MERIDA Custom Mount
Couverture moteur
SM-DC-EP800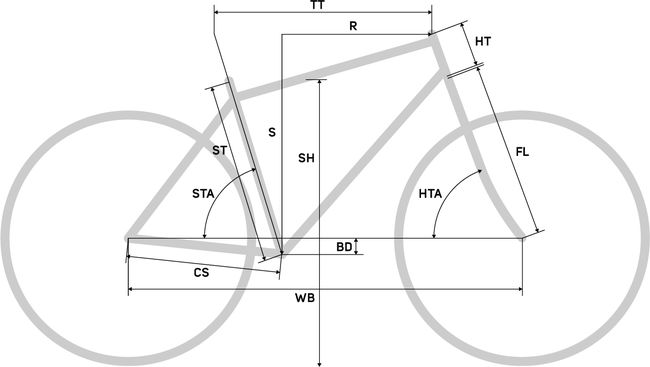 | | | | | | |
| --- | --- | --- | --- | --- | --- |
| Frame Size | XS | S | M | L | XL |
| Tire Sizes | 29/27.5" | 29/27.5" | 29/27.5" | 29/27.5" | 29/27.5" |
| St Seat Tubes Mm | 405 | 415 | 430 | 450 | 470 |
| Tt Top Tubes Mm | 563 | 584 | 605 | 626 | 647 |
| Cs Chain Stays Mm | 439.5 | 439.5 | 439.5 | 439.5 | 439.5 |
| Hta Head Tube Angles Deg | 65.5 | 65.5 | 65.5 | 65.5 | 65.5 |
| Sta Seat Tube Angle Deg | 75.5 | 75.5 | 75.5 | 75.5 | 75.5 |
| Bd Bottom Bracket Drops Mm | 17.5 | 17.5 | 17.5 | 17.5 | 17.5 |
| Ht Head Tube Lengths Mm | 110 | 115 | 120 | 125 | 130 |
| Fl Fork Lengths Mm | 571 | 571 | 571 | 571 | 571 |
| R Reachs Mm | 400 | 420 | 440 | 460 | 480 |
| S Stacks Mm | 633 | 633 | 638 | 642 | 647 |
| Wb Wheel Base Mm | 1170 | 1190 | 1212 | 1234 | 1256 |
| Sh Stand Over Height Mm | 737 | 736 | 733 | 739 | 753 |
Classification