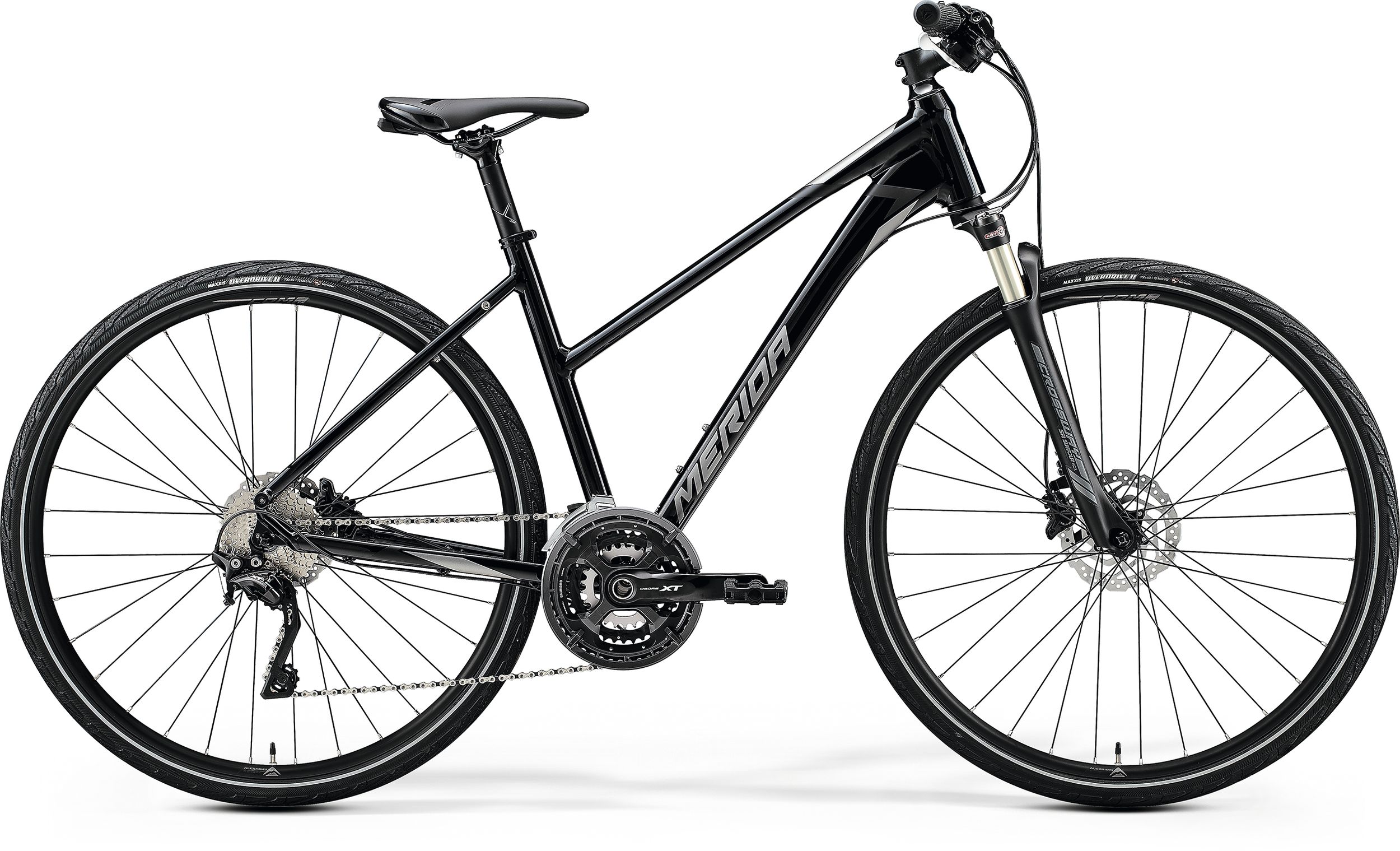 Not sure which size you need? Simply enter your body measurements into the Smartfit bike fitting system to find your ideal size. Find your size
material: aluminium
700C wheelsize
135x9mm axle standard
BSA bottom bracket standard
frame size
XXS, XS, S, M, L
color
GLOSSY BLACK (MATT SILVER/BLACK)
Air
63mm suspension travel
Tapered
Remote Lockout
brake front
Shimano MT-500
brake rear
Shimano MT-500
brake lever
Shimano MT-500
AL cap with STS bolt+ ST stop nut
material: aluminium
660mm width
25mm rise
material: aluminium
31.8mm diameter
5° stem angle
80 mm-XXS/XS/S, 90 mm-M/L, 100 mm-XL
derailleur (f)
Shimano XT
derailleur (r)
Shimano XT Shadow
material: aluminium
30.9mm diameter
12mm setback
48-36-26 teeth
170 mm-XS/S, 175 mm-M/XL
crank size
170 mm-XS/S, 175 mm-M/XL
20mm inner width
17mm height
material: aluminium
700x40C
fold
reflective stripe, Silkworm
700x40C
fold
reflective stripe, Silkworm
100x9mm width front hub
32 spoke holes
Centerlock
135x9mm width rear hub
32 spoke holes
Centerlock
weighed at frame size S without pedals
| | | | | | |
| --- | --- | --- | --- | --- | --- |
| Frame Size | XXS | XS | S | M | L |
| Tire Sizes | 28" | 28" | 28" | 28" | 28" |
| Frame Size CM | 39 | 43 | 47 | 51 | 55 |
| ST seat tube [mm] | 390 | 430 | 470 | 510 | 550 |
| TT top tube [mm] | 560 | 565 | 580 | 590 | 610 |
| CS chain stay length [mm] | 460 | 460 | 460 | 460 | 460 |
| HTA head tube angle [°] | 70.5 | 70.5 | 71 | 71 | 71.5 |
| STA seat tube angle [°] | 74 | 74 | 73.5 | 73.5 | 73 |
| BD bottom bracked drop [mm] | 70 | 70 | 70 | 70 | 70 |
| HT head tube [mm] | 130 | 130 | 140 | 155 | 175 |
| FL fork length [mm] | 460 | 460 | 460 | 460 | 460 |
| R reach [mm] | 385 | 390 | 396 | 402 | 409 |
| S stack [mm] | 611 | 611 | 622 | 637 | 658 |
| WB wheel base [mm] | 1080 | 1085 | 1089 | 1100 | 1109 |
| SH stand over height [mm] | 650 | 650 | 650 | 651 | 651 |
| Body Height Cm | < 149 | 145 - 160 | 155 - 170 | 161 - 180 | > 171 |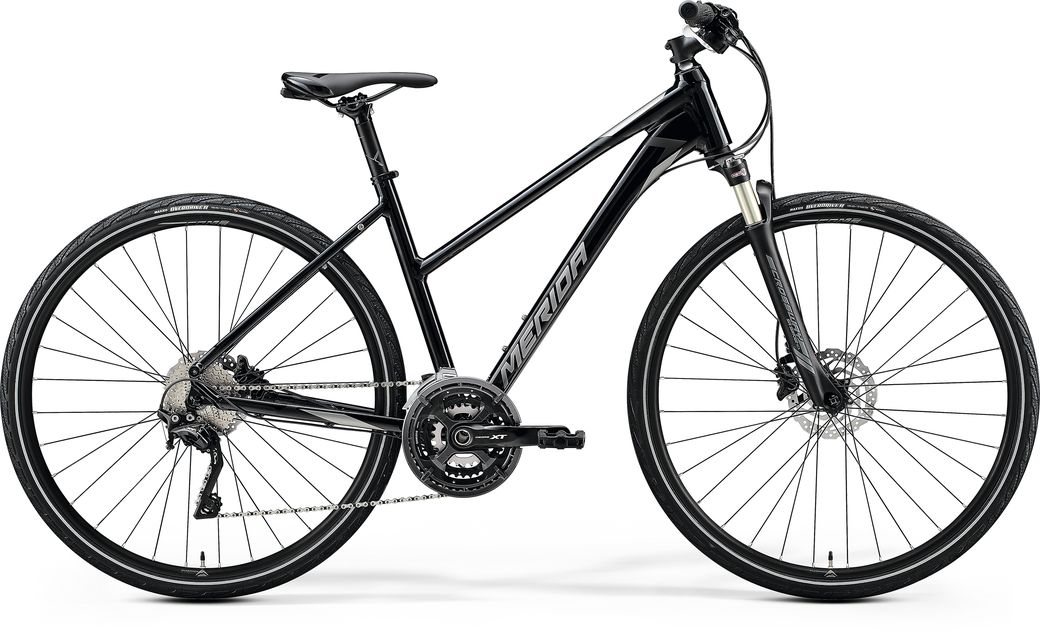 Most CROSSWAY models are also available in a low step through frame, providing an opportunity to find the perfect fit without compromising on equipment and functionality.
6061 double butted and technoformed aluminium frame with a concealed cable channel underneath. Tapered head tube for confidence inspiring handling. Graceful lines with smooth welding. Equipped with mounts for rack, mudguards and kickstand.
Our CROSSWAY models are equipped with suspension forks and suspension seat posts, on most models, to iron out any surface bumps. Adjustable ahead stems are also fitted (now including our SPEED models), providing an adjustable riding position for maximum sitting comfort on the bike. The exceptions are the sportier models that feature a regular seat post and stem.
All CROSSWAY 100 up to XT-EDITION models feature tyres with reflective strips on their sidewalls, improving visibility on the road.
Mudguards, racks and kickstands can be added to all CROSSWAY models, making them usable in many circumstances.