material: aluminium
29x2.35" without fender max./ 29"x2.25" with fender max. wheelsize
148x12mm axle standard
intube
max. 630 Wh
Air
100mm suspension travel
Tapered
51mm fork offset
29x2.4" max wheelsize
material: aluminium
35mm diameter
0° stem angle
GoPro & Supernova mount
50 mm all sizes
derailleur (r)
Shimano XT RDM8100 Shadow+ 12
shifters
Shimano DEORE M6100 12
material: aluminium
34.9mm diameter
0mm setback
110x15mm width front hub
32 spoke holes
Centerlock
148x12mm width rear hub
36 spoke holes
Centerlock
20mm inner width
material: aluminium
including removeable lever, 6/4mm allen key
light front
LEZYNE E-BIKE POWER STVZO E115, reverse MERIDA Custom Mount
light rear
USB REAR Light CG-214RG
battery
Shimano E8036 630Wh
weighed with 29" wheels and at frame size M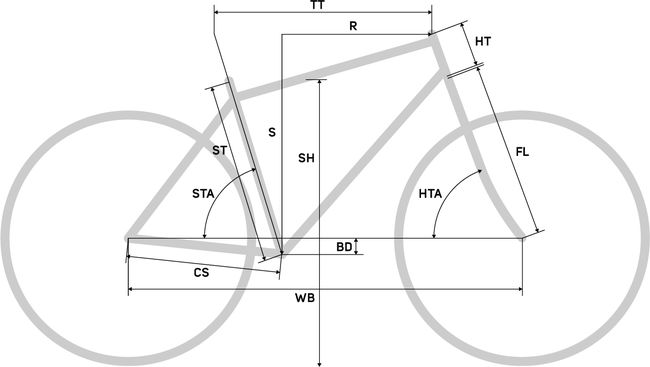 | | | | | |
| --- | --- | --- | --- | --- |
| Frame Size | S | M | L | XL |
| Tyre Sizes | 29" | 29" | 29" | 29" |
| ST seat tube [mm] | 380 | 430 | 480 | 530 |
| TT top tube [mm] | 588 | 605 | 625 | 645 |
| CS chain stay length [mm] | 465 | 465 | 465 | 465 |
| HTA head tube angle [°] | 67.5 | 67.5 | 67.5 | 67.5 |
| STA seat tube angle [°] | 74.5 | 74.5 | 74.5 | 74.5 |
| BD bottom bracked drop [mm] | 62.5 | 62.5 | 62.5 | 62.5 |
| HT head tube [mm] | 115 | 120 | 130 | 140 |
| FL fork length [mm] | 527 | 527 | 527 | 527 |
| R reach [mm] | 411 | 427 | 445 | 462 |
| S stack [mm] | 636 | 640 | 650 | 659 |
| WB wheel base [mm] | 1165 | 1183 | 1204 | 1225 |
| SH stand over height [mm] | 719 | 750 | 794 | 835 |
| | | | | | |
| --- | --- | --- | --- | --- | --- |
| No. | Item-No. | Name | Info | Pieces | Torque NM |
| 1 | A2300000048 | SCREW | M4x0.7 L8mm | 1 | 3~5 |
| 2 | A2311000067 | RD-HANGER | DH-057 | 1 | |
| 3 | A2300000185 | SCREW | M3x0.5 L20.5mm | 2 | 2~4 |
| 4 | A2258000012 | CABLE GUIDE | for M5 fixation | 1 | |
| 5 | A2298000004 | SCREW | M5x0.8 L15mm with washer | 1 | 3~5 |
| 6 | A2300000468 | SCREW | M8x1.25 L18.5mm | 3 | 11~12 |
| 7 | A2300000469 | SCREW | M8x1.25 L23mm | 3 | 11~12 |
| 8 | A2136000017 | MOUNT | for bottle cage | 1 | |
| 9 | A2298000154 | SCREW | M5x0.8 L12mm | 8 | 3~5 |
| 10 | A2298000145 | SCREW | M5x0.8 L20mm | 1 | 3~5 |
| 11 | A2143000097 | BLIND PLUG | for SIMPLO batteries | 2 | |
| 12 | A2143000125 | BUTTON | ON-OFF; for SHIMANO batteries | 1 | |
| 13 | A2161000127 | CABLE GUIDE | | 1 | |
| 14 | A2111000008 | CABLE GUIDE | | 2 | |
| 15 | A2161000118 | COVER | for battery | 1 | |
| 16 | A2300000213 | SCREW | M3x0.5 L13.5mm | 2 | 2~4 |
| 17 | A2143000129 | BLIND PLUG | for key opening | 1 | |
| 18 | A2258000079 | CABLE PLUG | for RD | 1 | |
| 19 | A2258000099 | CABLE PLUG | for rear brake and speed sensor | 1 | |
| 20 | A2161000079 | COVER | for top tube opening | 1 | |
| 21 | A2300000231 | SCREW | M3x0.5 L8 | 1 | 2~4 |
| 22 | A2029000024 | BUMPER | for INTERNAL BLOCK | 1 | |
| 23 | | CABLE GUIDE | SMART ENTRY | 1 | |
| 25 | A2002000136 | THRU AXLE | EXPERT TR; L=178mm M12x1.5 TL=14mm w. NUT | 1 | |
| 26 | A2248000039 | CLAMP | for INTERNAL BLOCK | 1 | |
| 27 | A2191000150 | HEAD SET | MERIDA/VP-8155 (MH-P16/MH-P16) | 1 | |
| 28 | A2191000152 | HEAD SET | MERIDA/VP-8157 (MH-P16/MH-P16) | 1 | |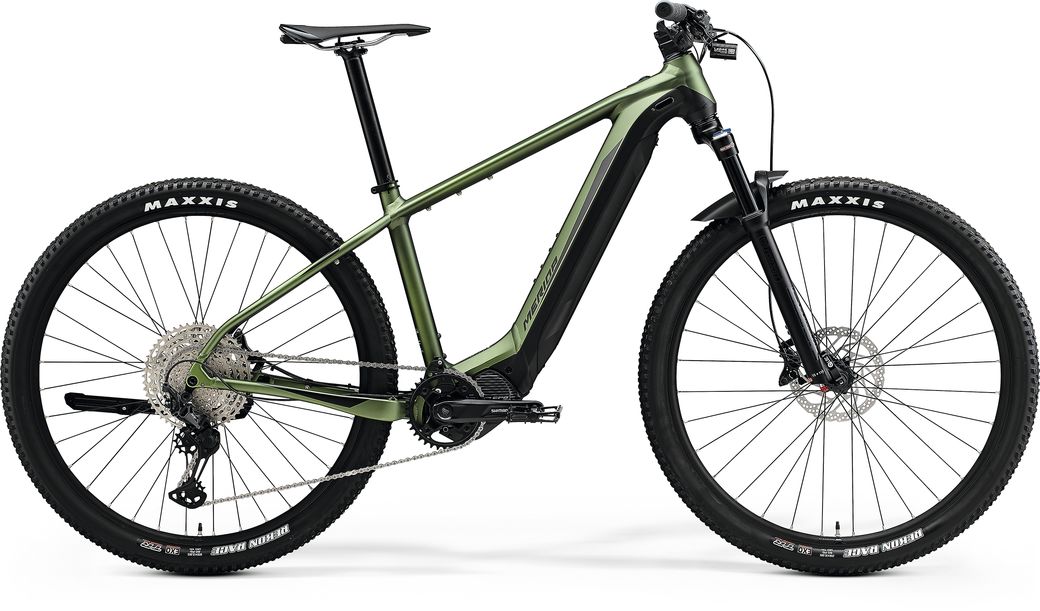 Shimano's EP8 motor offers a perfectly balanced power delivery with up to 85 Nm and has further improved on size, weight, noise and motor drag. The new 630 Wh battery is perfectly integrated into the hydroformed down tube and delivers an impressive range for even longer detours home.
Due to the integrated battery, we were able to offer water bottle cage fixing points, allowing bottles or accessories like a lock or pump to the frame to be fitted into the main frame triangle. Great if you want to keep your back free of hydration packs and backpacks.
The geometry of our eBIG.NINE follows one very simple principle: As sporty as possible, as comfortable as necessary. You ride to work in the morning but fancy a little off-road detour on the way home? No problem – that is what these bikes are made for!
'K-mount' featuring bikes have fixing points on the chain stays to fit a MERIDA kickstand while 'C-mount' equipped bikes have the fixing point for the rear rack (carrier) integrated. 'F-mount' equipped bikes have the fixing points for the mudguards (fenders) already integrated.