Jan 19, 2021
REACTO TEAM-E to win Design & Innovation Award 2021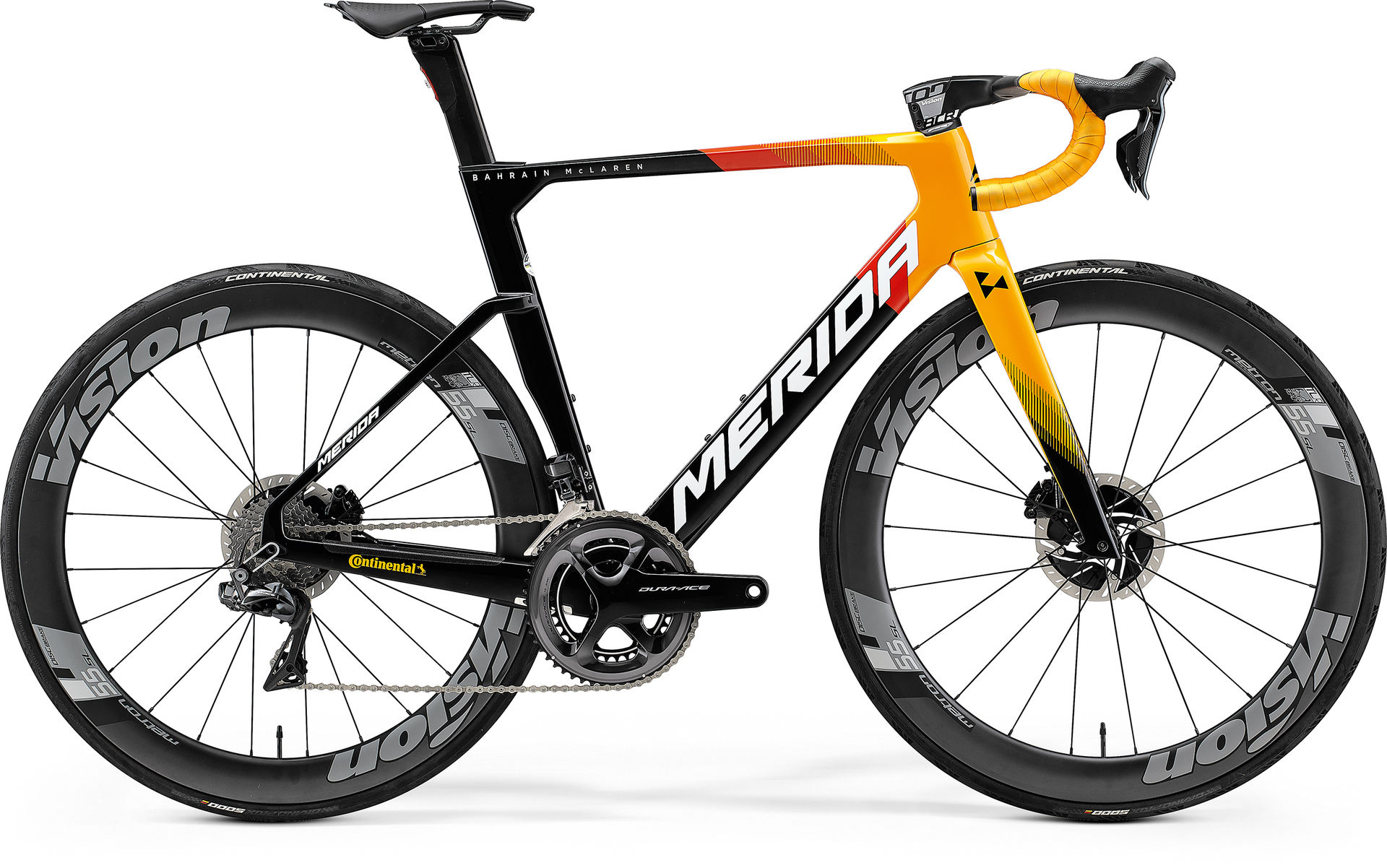 While its 'older' brother, the REACTO 8000-E was awarded the Design & Innovation Award in 2018, it was now time for the all-new REACTO to see how it can hold its own in the competitive world of aero road bikes. Our multiple test and award winning bike managed to impress once again and can now add the Design & Innovation Award 2021 to its name. Alongside the three other MERIDA products that have been awarded, the REACTO TEAM-E continues a long string of successes at the awards.
Like in many other tests, the new REACTO impressed the award jury with its improved comfort and aerodynamics, neat integrated features, and attention to detail.
Here what the Design & Innovation Award 2021 test team had to say about our REACTO TEAM-E:
'In terms of comfort, the MERIDA REACTO TEAM-E sets new standards amongst aero bikes which, alongside the high feeling of security through corners, contributes to high speeds on the flats with a more aerodynamic position possible for longer. Significant sources of comfort include the Vision Metron 5D ACR cockpit and the S-FLEX seat post with its integrated light and Flip Flop head that lets you adjust the saddle position. If you ride a lot on poor roads and cobbles, you'll be able to fit up to 700 x 30C tyres – indeed, the jury was able to go up to 700 x 32C with enough room to spare. Both downhill and on the flats, the REACTO shines with speed and excellent efficiency. On the descents, the proprietary aluminium heat sinks between the frame and flat mount brakes prevent overheating effectively. Uphill, the MERIDA reveals itself to be a good climber. The versatility of the MERIDA REACTO TEAM-E is phenomenal, and the road bike will happily turn its hand to everything from pro rides, social and coffee rides, all the way to poor roads – for smaller riders it's even available in size XXS.'
Check out the review that made the team add our new aero bike to the list here.
To find out more about the bike, including key features, R&D and design thinking as well as the intended use, please check the micro page here.
To see the complete 2021 REACTO range, please click here.
As mentioned above, besides with our REACTO TEAM-E, we have also been successful with the eONE-FORTY EQ, the eSILEX+ 600 and with our MIK-HD-rear rack.