Jan 19, 2021
eSILEX+ 600 to win Design & Innovation Award 2021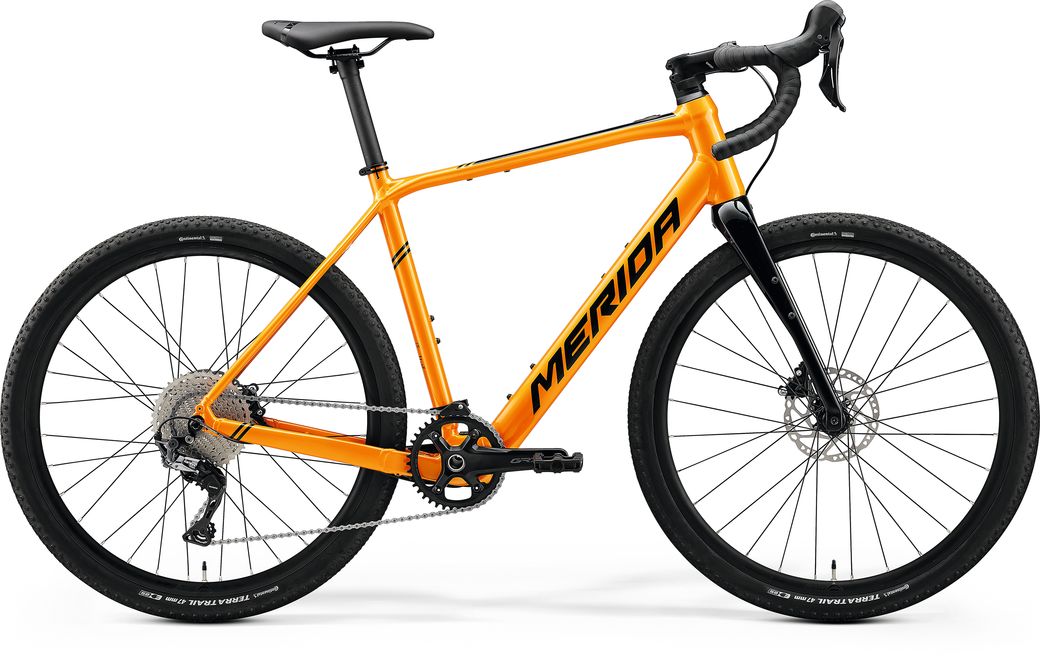 The latest addition to the MERIDA line-up and instantly awarded with a Design & Innovation Award 2021. Our brand new eSILEX, which is the 'gravel' part of our newly released e-road bike range, was given this great accolade alongside the eONE-FORTY EQ, REACTO TEAM-E and our MIK-HD-rear rack.
Equipped with the MAHLE X35+ motor and battery system, our eSILEX+ 600 offers support when you need it without the weight or bulkiness of the system dampening the riding experience when the motor is not engaged and/or you are cruising above the 25km/h assistance limit. This hugely versatile and engaging bike has seen lots of positive feedback in its short time in the limelight, and the Design & Innovation Award 2021 test team was undoubtedly impressed with what it has brought to the table.
Here what the test team had to say about our eSILXE+ 600:
'With the eSILEX+ 600, MERIDA have positioned themselves in the exciting and ever-growing E-gravel bike sector at a reasonable price of less than € 3,000, making the leap into ebikes possible for many gravel fans. The MAHLE rear hub motor is sleekly integrated into the frame and does its duties quietly and reliably. The feel of the motor at the 25 km/h assistance limit is pleasant, resulting in a natural ride feel. The wide 650 x 47B tyres provide enough grip and comfort on challenging gravel and, together with the high stability and a comfortable and relaxed riding position, make the eSILEX+ 600 the perfect choice for gravel and ebike beginners. Thanks to numerous mounting points for bottles, luggage, mudguards and racks, the range of uses is extended enormously to everything from E-bikepacking, E-touring to E-commuting, rounding out the coherent package of the MERIDA eSILEX+ 600 – and all that at great value for money! '
To read the full review, please click here.
To find out more about the bike, including key features, R&D and design thinking as well as the intended use, please check the micro page here.
To see the full specification and feature list of the two different models, please click here.
Besides with our eSILEX+ 600, we have also been successful with the REACTO TEAM-E, the eONE-FORTY EQ and with our MIK-HD-rear rack.