Jan 19, 2021
eONE-FORTY EQ to win Design & Innovation Award 2021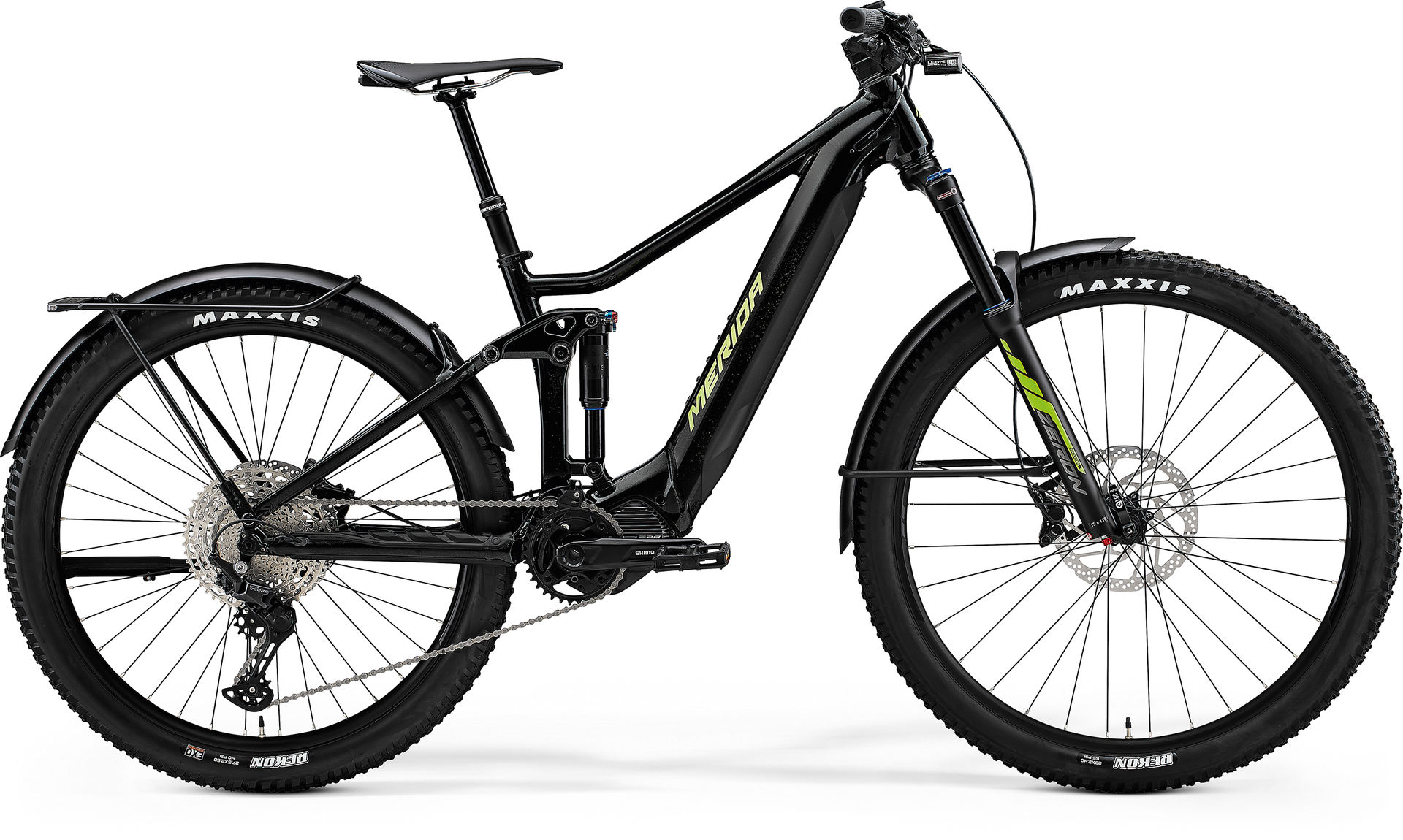 Following our successes in last year's Design & Innovation Award, we were lucky enough to have altogether four products to be awarded the Design & Innovation Award 2021.
One of the 1st bikes to be awarded was the eONE-FORTY EQ.
Perhaps in the 1st instance, a rather unusual looking bike, but our eONE-FORTY EQ has found a loyal following amongst e-bike fans who love the bike's stability, comfort, and off-road ability, but spend a fair amount of their time using the bike for commuting, shopping or leisure riding.
Those points were not missed by the Design & Innovation Award test team, and they had this to say about our eONE-FORTY EQ:
'Urban everyday ride, relaxed tour or off-road blasts after all? The fully-equipped MERIDA eONE-FORTY EQ is an expression of a new generation of eMTBs that impress with their functional versatility. In everyday use, it shines with its high level of practicality and the useful details like the quality light system, the luggage rack allowing you to carry saddlebags and the robust, trail-ready mudguards. Away from asphalt roads, the MERIDA delivers a high level of comfort on long tours and good-natured and intuitive handling on trails. The dropper post, the off-road tyres and the powerful Shimano EP8 motor all ensure that you keep on having fun when you leave the beaten track. The MERIDA doesn't shy away from more demanding trails either. The MERIDA eONE-FORTY EQ combines multiple disciplines brilliantly and will make owning more than one ebike superfluous for many riders.'
To check the eONE-FORTY EQ fantastic review, please click here.
If you are interested in the detailed spec sheets, frame features and design thinking behind the eONE-FORTY EQ, please click the link below.
To find out more about the eONE-FORTY, including key features, R&D and design thinking as well as the intended use, please check the micro page here.
To see the complete 2021 eONE-FORTY range, please click here.
Besides with our eONE-FORTY EQ, we have also been successful with the REACTO TEAM-E, the eSILEX+ 600 and with our MIK-HD-rear rack.