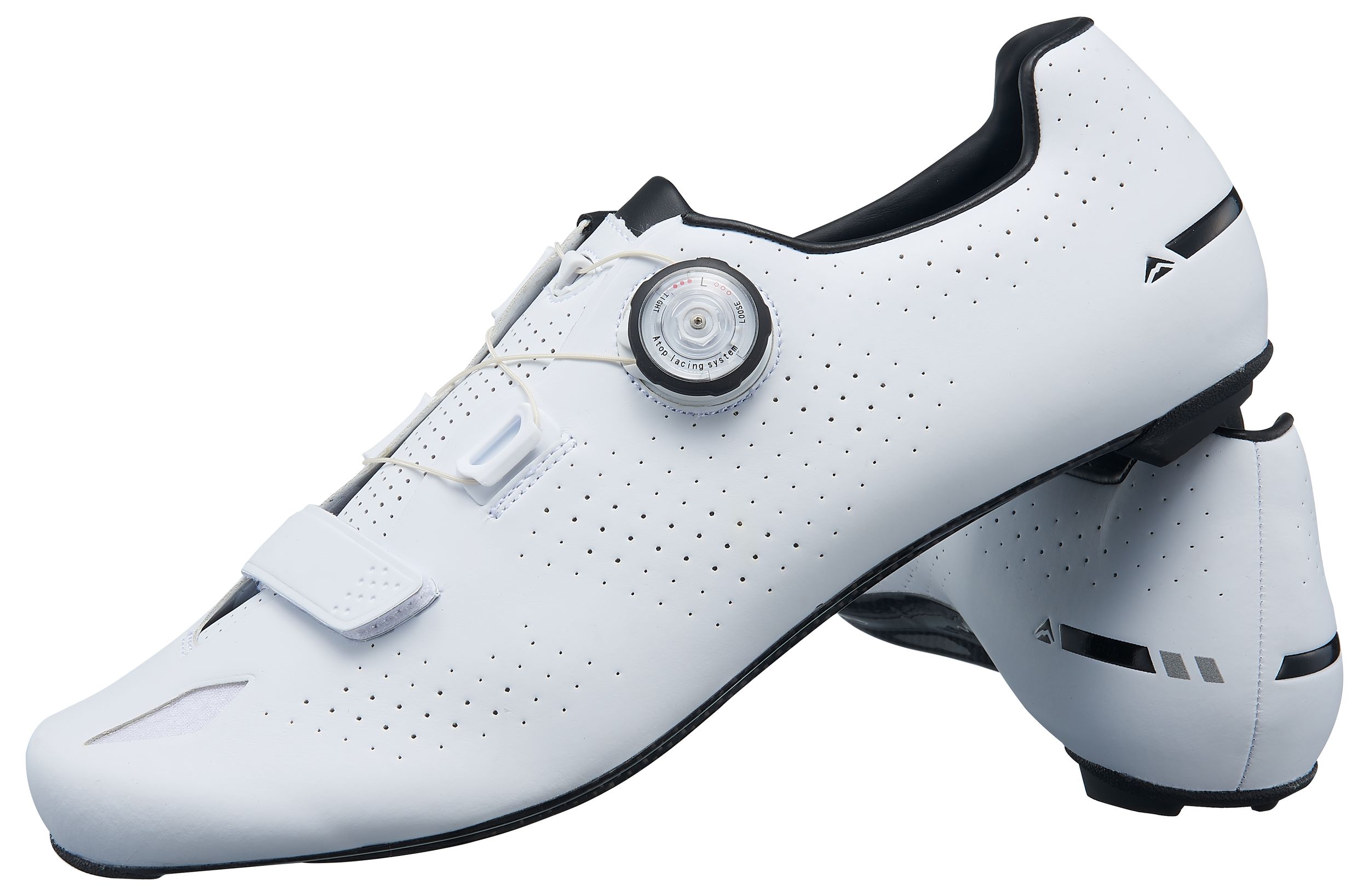 TEAM SL Shoe Road
White
Utilizing the technological advantages of the Elite F-XX II, the Pro F-22 II shoe features a similar design and composition.
After years of R&D testing, we have finalized our F-22 II shoe, which has the stiffness to compete with race models, but with the price to compete with entry level shoes.
The F-22 II features the R350 outsole with a 100% carbon plate on the cleat area, where power transfer is most important. This unique combination of a rigid carbon plate allows the rider to achieve a powerful and efficient pedal stroke, while the surrounding nylon composite allows for greater flexibility and agile comfort while riding.
The F-22 II uses the A-A17 reel knob lacing system for easy closure and release. The seamless upper is constructed from a single piece of premium microfiber with nylon mesh ports and an air mesh tongue for superior ventilation.
Carbon Outsole
1 Velcro & 1 Dial Knob
| | | | | | | | | | |
| --- | --- | --- | --- | --- | --- | --- | --- | --- | --- |
| Item-No. | 2281011774 | 2281011785 | 2281011796 | 2281011804 | 2281011815 | 2281011826 | 2281011837 | 2281011848 | 2281011859 |
| Size | 39 | 40 | 41 | 42 | 43 | 44 | 45 | 46 | 47 |
| Weight | 450 g | 450 g | 450 g | 450 g | 450 g | 450 g | 450 g | 450 g | 450 g |