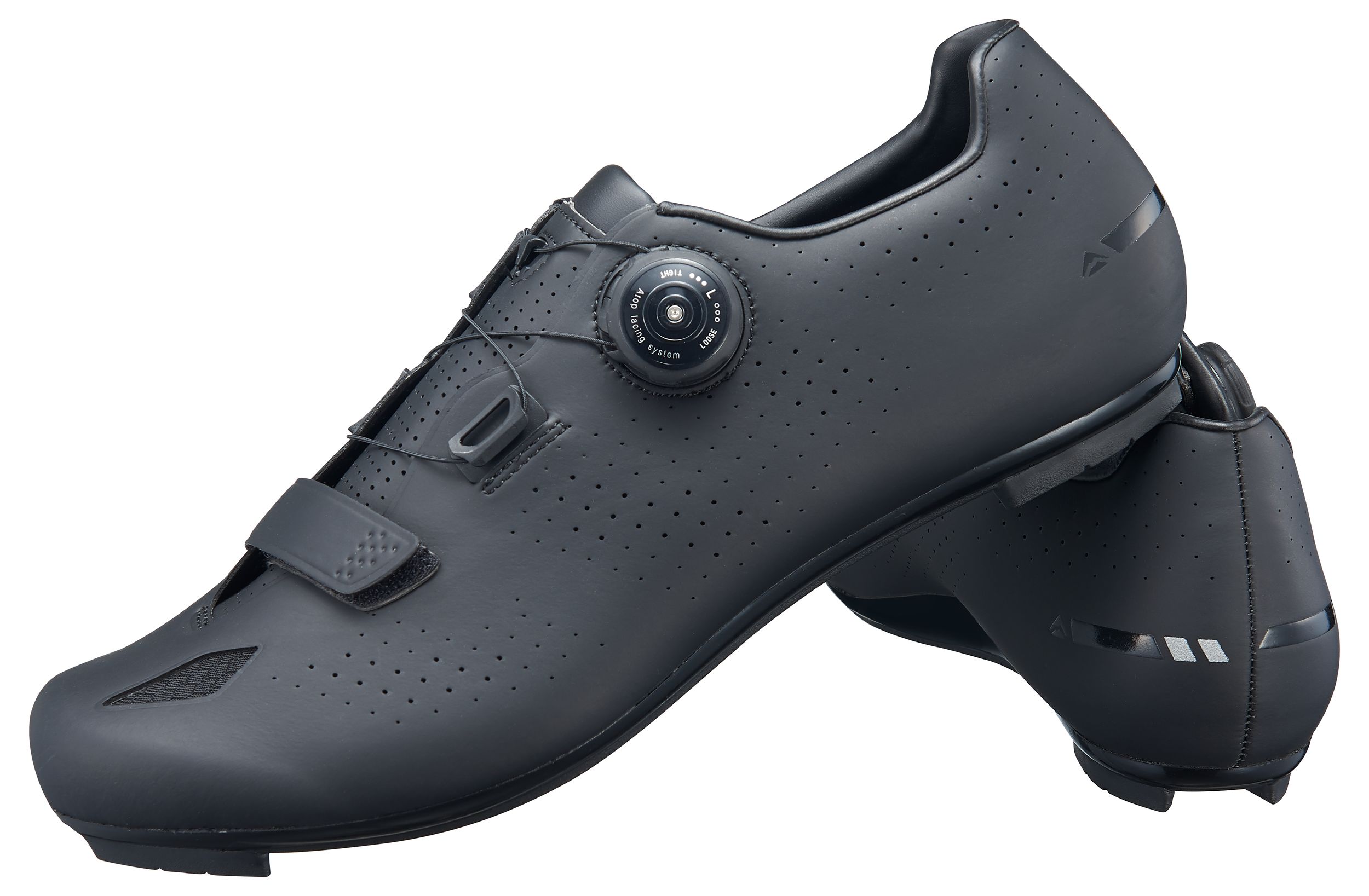 EXPERT Shoe Road
Black
Elegant, aerodynamic and comfortable, the pro-inspired F-11 shoes feature the perfect blend of performance, stiffness and support on the road.
The F-11 uses a seamless upper design with our new pro-last, comprised from a single piece of premium microfiber to conform to the shape of your foot. The lacing system uses a single dial & velcro strap for a secure fit at each point of your foot. A combination of nylon mesh ports, perforated holes and a breathable tongue deliver excellent ventilation. The F-11 is equipped with the R250 outsole to boost performance and pedal power transfer without compromising on weight or comfort.
Performance-driven with a pro-design, the F-11 will satisfy any rider looking for their next favorite pair of shoes.
Nylon Outsole
1 Velcro & 1 Dial Knob
| | | | | | | | | | | |
| --- | --- | --- | --- | --- | --- | --- | --- | --- | --- | --- |
| Item-No. | 2281012139 | 2281012140 | 2281012151 | 2281012162 | 2281012173 | 2281012184 | 2281012195 | 2281012203 | 2281012214 | 2281012225 |
| Size | 38 | 39 | 40 | 41 | 42 | 43 | 44 | 45 | 46 | 47 |
| Weight | 550 g | 550 g | 550 g | 550 g | 550 g | 550 g | 550 g | 550 g | 550 g | 550 g |